Real-Time Analytics Arrives On Facebook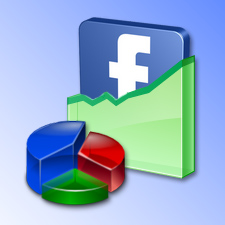 For anyone who has or maintains a Facebook Fan Page, you are aware of the Facebook Insights which allows administrators to keep track of analytics. In an extensive update round from Facebook publishers who use Facebook plugins can see those analytics in real-time.
The Insights update enables publishers to get real-time data and metrics of their content and site are performing in relation to Facebook. For example, this update will enable publishers to see how their posts are performing. Of course, the analytics are exportable through Facebook's Graph API.
This new update also includes a look into content performance off Facebook. Publishers can see the impressions, referral clicks and most popular pages on their site. Publishers also have the ability to view the top 100 pages that get the most Facebook traffic.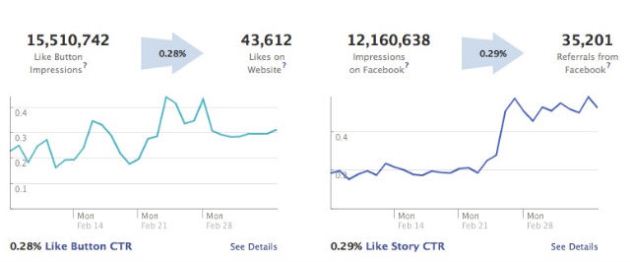 Website publishers with Like buttons will be able to see how many people saw the button, clicked on it, saw the story related to it and how many of them clicked on the button. The Insights also provides metrics for the recently updated Comments plugin, enabling publishers to see the comment flow and where it is coming from. Finally, publishers will be able to learn more about their audience that interacts with its Facebook features on their site. The publisher can easily view the age group, gender, language, and country that users are most active from.
Facebook is taking a new spin on the analytics of a website. No longer will the numbers be represented by views but how much interaction a post or website gets. Google Analytics is going to see some heavy competition with Facebook's new updates. Both services do essentially the same thing and with more users than ever using Facebook those numbers may go up quickly.
What it all boils down to is the interaction from the community that is reading and watching content, anyone can just post information but with a community it can be shared over and over and can also extend the conversation beyond the article.