Samba Introduces Free Ad-Supported Internet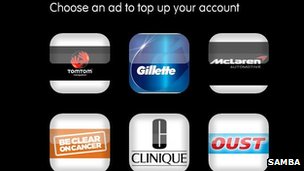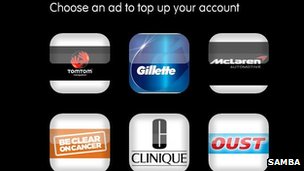 Living in the United Kingdom, you can get wireless 3G internet for just the cost for a SIM card and some of your time. Samba, a MVNO that just launched on Three's network, is introducing an ad-supported wireless 3G internet that will give you up to 517 megabytes of internet for watching a two and a half-minute commercial a day through Three's network each month. Even though you can get 517 megabytes of data for free each month, Samba said that users can get more data for buying an item from one of their partners or pay and top-up.
On Samba's website, they said…
Samba is the smart way to get connected – we give you free internet and in return you select and watch high quality adverts. You choose what to watch and when to watch it.

Samba is available for tablet and laptop owners & we use the best mobile data network (Three) in the UK.
Though users can get online for free (minus a SIM card) using Samba, Samba subscribers must install a web browser plug-in/app on their iPad in which the app/plug-in directs them to qualifying adverts. Though there is no limit on the amount of credit you can reach, there is a limit on the amount of times you can watch a video ad. Also, subscribers are forbidden to access sites that contain pornography/material that breaches copyright/is judged to be offensive.
One thing to note about the service, Samba says that they may install cookies that allow them to collect information about third-party websites as well as data about other "general internet usage", though they said that subscribers have the right to request to not have their data used for marketing reasons.
Samba offers SIM or micro-SIM cards for £2.99 (plus £2.00 P&P) and will provide dongles if users need one later on. You can get one at http://www.sambamobile.com/.
The service is nice when you are kicking back and doing nothing. Hopefully, some of us in America can get these services.