Search Google With Text, Voice or Image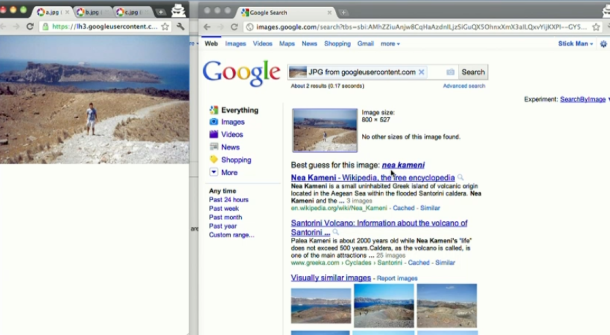 Google is on an escapade to keep up with the search market, to this day simple text searching isn't enough anymore. Users want better ways of searching that is beyond just text search, Google has responded with some unexpected results.
Google's search box will now feature a microphone that, when click will allow users to speak their search query. Google is moving more into the mobile space and with voice searching, users won't have to mess with small keyboards on their mobile device. This feature has already been apart of the companies mobile applications, but until now it hasn't been available in a regular browser. Starting today, the feature will roll out for Chrome users only, and will only work with the English language at launch.
Soon, Google will also integrate searching with a photo, someone can drag and drop, upload or copy and paste an image into the search box to initiate a query. Once the search is placed, Google will deliver results related to the picture. For example, an image of a location will tell users where it is and provide links about that image. To add to the explosion of features, Google will also serve you with images that are similar to the one you imputed.
For everyone who is security obsessed, Google said that its Image By Search service will not perform facial recognition, and none of the uploaded photos will be made public.
Google will globally rollout its Search By Image feature today and will work in 40 languages. The feature will be available only in Chrome. Google, also said that they will be releasing extensions for Chrome and Firefox, it will allow users to right-click on an image and submit it as a search query.