Skype For iPhone 3.0 Update, Adds Video Calling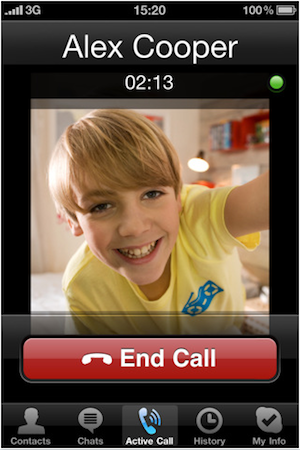 Since the introduction of the Skype app for iPhone, users have been begging for video calling to be added as a feature. Today is the day to rejoice, released just moments ago, the 3.0 update for Skype on the iPhone now supports video calling.
This new version of the app allows users to make Skype to Skype video calls from their iPhone, or iPod Touch 4G, via Wi-Fi or 3G. Obviously, iPad users won't be able to send video via the Skype app, but iPad users can receive Skype video calls.
Since there isn't a native iPad app for Skype, users will have to deal with the iPhone based interface. If rumors prove true though, Skype will be right there ready for what ever Apple has to offer with the next iPad.
Have fun with the new Skype video function, and please tell us via comments how your experience is with it.