China Makes Skype Illegal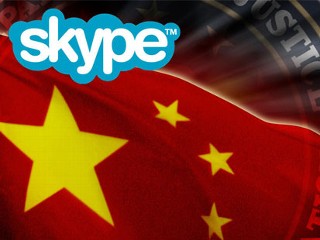 In a long line of Chinese censorship acts we can now add VOIP clients to the list. Skype and other non-Chinese government approved VOIP applications are effectively illegal for use inside of China. Essentially, all VOIP programs, except made by China Telecom and China Unicom, are not to be used within the Chinese state.
The official face for the Communist party, People's Daily reported in a news article that it is "expected to make services like Skype unavailable in the country." VOIP services are just the next in line to get censored in China. Websites like Twitter, YouTube, and Facebook are already blocked in China. Google has even closed down its Chinese based server last year after bombardment from the government.
The current Skype service around China seems spotty, with some Twitter users reporting that the service is blocked, but some in Shanghai who are still actively using it.
For the time being Skype can still be used through their Chinese counterpart Tom.com.