Barnes & Noble Nook Is Its Best-Selling Product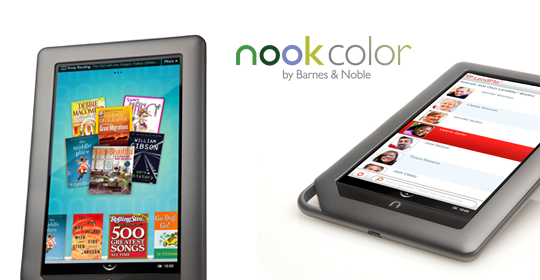 In wake of the Amazon Kindle success, Barnes & Noble has announced that their own e-reader, the Nook, is their best-selling in the history of the company. In the 40 year history of the company, the Nook is their quickest growing product of all time.
Barnes & Noble's newest e-reader, NOOKColor, is their very popular seller. According to Barnes & Noble it was the number-one selling product for the holiday season.
Like Amazon, Barnes & Noble is not giving any statics, but only referring to millions of devices sold. Aside from concrete numbers, we cannot deny the growing popularity of the Nook. One statistic that we do know is that Barnes & Noble is selling more digital books than physical books via BN.com.
With both Amazon and Barnes & Noble reporting that their e-readers are on the top of the charts, it will be interesting to see the numbers of units sold.