Some New iMacs Marked 'Assembled in USA'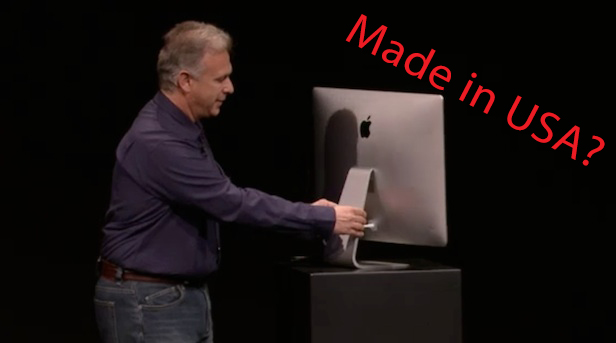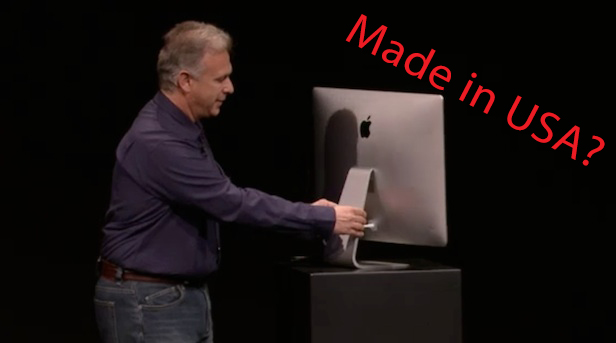 While Apple is still a huge company and a small marking doesn't mean Apple is sending all of their manufacturing to the United States. Some different terminology has begun showing up on select new iMac models that suggest Apple is assembling a substantial amount of iMacs in the United States. The stock built 21.5-inch iMac seems to be one of the first models appearing with the 'Assembled in USA' sticker.
Recent iMac buyers are noticing that their boxes are claiming 'Assembled in USA' on both the box and device themselves. As part of the United States Federal Trade Commission, regulations have a dividing line between 'Made in USA' and 'Assembled in USA.' Regulations point out that a simple screw being put into the device doesn't make it 'Made in the USA' compliant.

From the FTC website regarding 'Assembled in USA' claim:
A product that includes foreign components may be called "Assembled in USA" without qualification when its principal assembly takes place in the U.S. and the assembly is substantial. For the "assembly" claim to be valid, the product's last "substantial transformation" also should have occurred in the U.S. That's why a "screwdriver" assembly in the U.S. of foreign components into a final product at the end of the manufacturing process doesn't usually qualify for the "Assembled in USA" claim.
This makes way to suggest that a substantial amount of the iMac is being assembled inside of the United States. This could be because Apple is expecting a shortage in supply of their new iMac and could need to import the components into the United States before they could assemble them in China.