Sony PlayStation Network Coming Back Online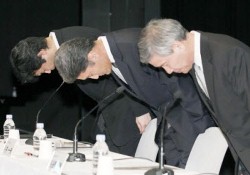 Most of the PlayStation Network is being restored in the coming day after a security breach caused Sony to take down their services. Following the latest firmware release of 3.61, Sony announced that it will slowly being to roll out the services in phases. Country by country the service will start to come back online starting with the Americas, Europe, Australia, New Zealand and then on to the Middle Ease and the rest. The newest statement from Sony claims everyone will have full access returned to them by the end of May.
As we are writing this post, Sony is activating the services across the United States and others coming very soon.
After hackers compromised the information stored on Sony servers, the media company rebuilt the entire PlayStation Network to continue to protect the 24.6 million accounts. These changes are all being delivered in a new system update that will enable the system to restore gaming online and Qriocity services.
To show their sorrow, Sony is not only enhancing security but giving PlayStation Network and Qriocity users a free month of service. This is a good start, but Sony has a lot of work to do if they want to gain users trust back. In a video statement Kazuo Hirai said, "Please know that we're doing everything we can to fully restore network service around the world and to regain your trust in the days, weeks and months to come."
Sony is trying to make things right, but at this time it isn't looking to hot for the company. Only time will tell how this will affect the company in the long run.
Were you affected by Sony's hacking? Let us know your experience in the comments section below.