Fighting Cancer With A Little Peanut Butter Jelly Time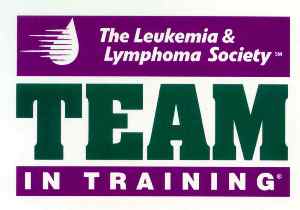 Cancer is a nasty disease that needs to be stopped in its tracks. I was thankful enough to be invited to an event to raise money for cancer research and an upcoming cancer walk.
This event, dubbed Subservient Chris, raises money in a unique way by having people donate money than requesting Chris Pirillo to do some wacky thing for them. While at this event I was pulled into one such wacky stunt.
A couple of friends of mine were gracious enough to donate money towards this event, their special request for Chris was to have him do Peanut Butter Jelly Time with me. At first I protested because this was Subservient Chris and I was just a bystander there to support the event. Being so kind-hearted that I am, I caved and for the sake of charity and supporting cancer research I danced to this old meme.
All the money that was donated that evening was for a cancer walk event called Team In Training, which raises money for research by sponsoring marathons to walk for cancer. I was over whelmed with joy when we raised over $2,200 for the event in a couple short hours.
I have to say thank you to everyone who was apart of the event, we couldn't have done it without you. Remember that cancer sucks and we need to support it.