Sony Welcomes Back Users With Free Games And More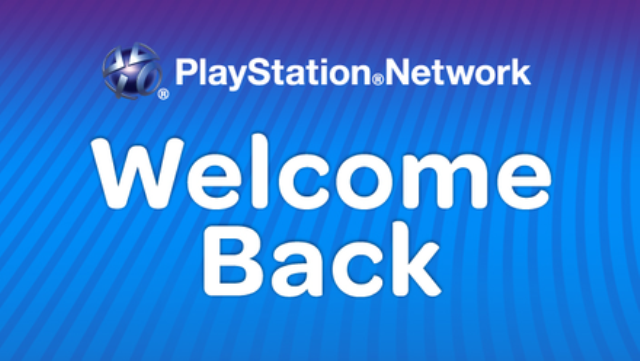 For nearly a month the Sony PlayStation Network was down, 28-days if you want to know exactly. This all started after hacker attacks caused a massive security breach. Now that this is all over, Sony wants to redeem the trust of users by giving away two PS3 or PSP games, as well as a number of other freebies, to customers who were affected by this.
As the PlayStation Network slowly comes back online around the world, Sony has put together a package of free goodies and services for all existing registered users of PlayStation and Qriocity services in the U.S. and Canada. This package, cleverly called "Welcome Back" wants to attract its customers back after its month of downtime.
As of the release, the package will be up for grabs for the next 30-days when the PlayStation Sore comes back online. The package will consist of two PS3 games that are yours forever. The games you can choose from include Dead Nation, inFAMOUS, LittleBigPlanet, Super Stardust HD and Wipeout HD + Fury.
For PSP owners, you also get this great deal of downloading two games. Those users can choose from LittleBigPlanet (PSP), ModNation Racers, Pursuit Force and Killzone Liberation.
Along with the free games Sony will also offer a selection of free movie rentals, 30-days free PlayStation Plus membership for non-PlayStation Plus subscribers, 60-days of free service for existing PlayStation Plus subscribers and 30-days of free premium subscription for existing Music Unlimited Premium Trial subscription members with an additional 30-days plus time lost for existing paying members.
But wait, there's more! PlayStation Home will be offering members 100 free virtual items, with additional content being released soon free to users.
This package is only for U.S. and Canada, the "Welcome Back" package for other countries is slightly different for other countries. If you live outside the U.S. and Canada check the Latin America and European blogs for more info.