Steadicam Smoothee [REVIEW]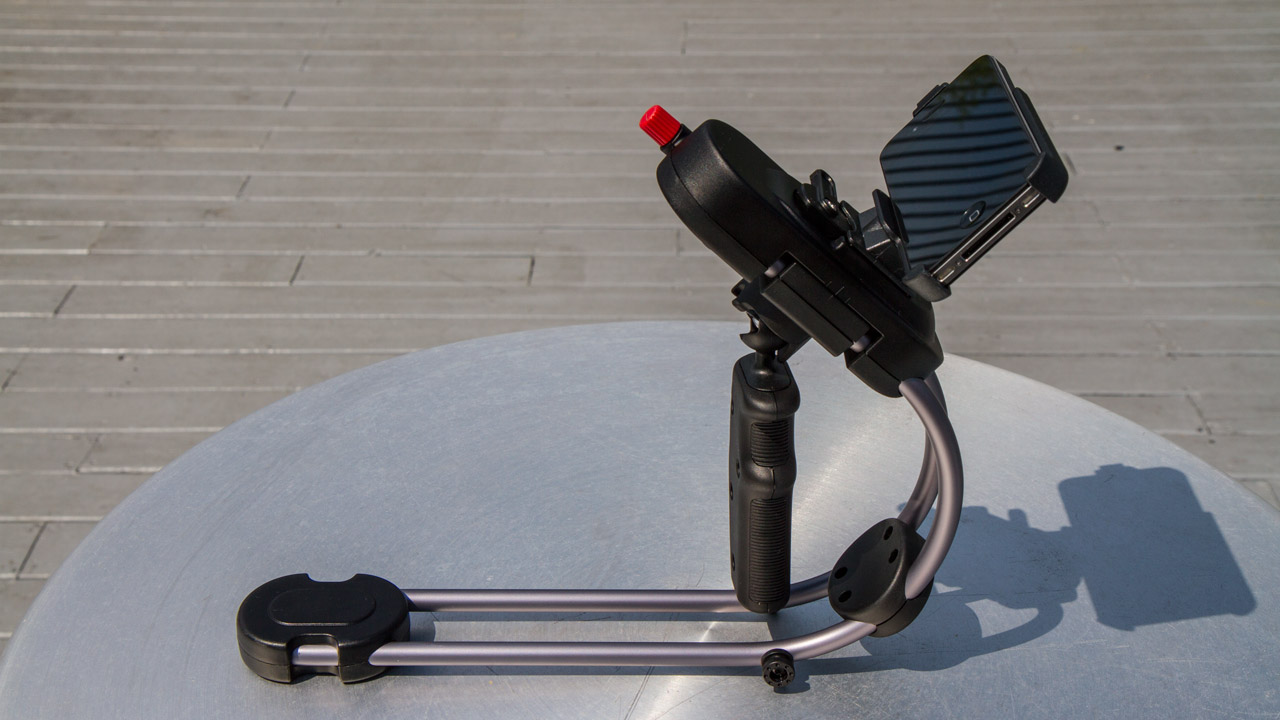 A little while back we were able to tour the Tiffen booth at CES 2013. While we were at the booth we ran into a great like of Steadicams that are made for consumers. If you know Steadicam, you think of huge rigs that are meant for movies or television shows, you would never think of Steadicam for the consumer. But you're wrong, Steadicam has come out with a whole line for consumers and pro-sumers alike who want to get steady, non shaky video.
If you want that kind of smooth video that you think a couple hundred of dollar would give you but for a reasonable price, check our the Steadicam Smoothee. It is made for the casual user who likes to use their iPhone to take home videos. The rig is pretty small and compact, easy to use, and doesn't take much to get up and running quickly.
You can buy each rig with a mount for your iPhone, or even a GoPro camera. It's as simple as putting your phone (or GoPro) into the provided mount and setting off with your recording.
It was very easy for me to get it up and running with my own iPhone, which your camera is in the mount it is very steady and instantly you can see how much of a difference it will make.
As you can see in our review video above, we give a comparison of just using the iPhone versus using the Steadicam Smoothee and you can see a world of difference.
This is a recommended product for anyone who uses their iPhone regularly and wants to get the smoothest video possible.
If you're interested in this rig, but for a DSLR camera, Steadicam has the Merlin which is made for DSLR cameras.
Get it from Amazon
Smoothee for iPhone or GoPro): http://lgic.co/smoothee
Merlin (for DSLR): http://lgic.co/merlin