Steve Jobs' 2005 Stanford Commencement Speech [VIDEO]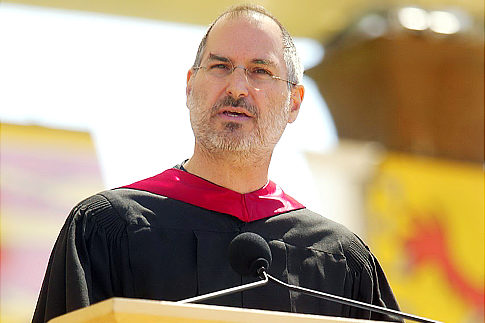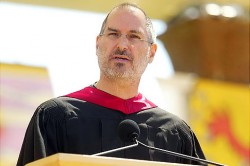 Possibly one of the greatest times we see Steve Jobs outside of Apple was in 2005 at Stanford University's commencement. He was invited to speek there to all the students and graduating students.
The speech Jobs gives is simple and narrative, he goes over about his adoption, dropping out of Reed College, getting fired and his return to Apple and his latest heart breaker, being diagnosed with pancreatic cancer in 2004.
This is one of Steve Jobs' best speeches and has touched and inspired so many people, not just of Stanford but everyone who watches the video. One point Jobs touches on is death, back in 2005, I suspect that even he knew that his life was going to be short from his cancer and he said this:
No one wants to die, even people who want to go to heaven don't want to die to get there. And yet death is the destination we all share. No one has ever escaped it. And that is as it should be, because death is very likely the single best invention of life. It is life's change agent. It clears out the old to make way for the new.
Being faced with death Jobs gives us an insight on that every one must die to bring in the new and he makes a good point of it by saying that is the one point we have in common. He also later says:
Your time is limited, so don't waste it living someone else's life. Don't be trapped by dogma, which is living with the results of other people's thinking. Don't let the noise of others' opinions drown out your own inner voice. And most important, have the courage to follow your heart and intuition. They somehow already know what you truly want to become. Everything else is secondary.
Jobs ends his speech with a quote from Stewart Brand, "Stay Hungry. Stay Foolish"
That's exactly what Jobs did for the years after that staying hungry for more tech innovations and making foolish decisions that paid off in the end.