Rdio Introduces Free Music Listening To All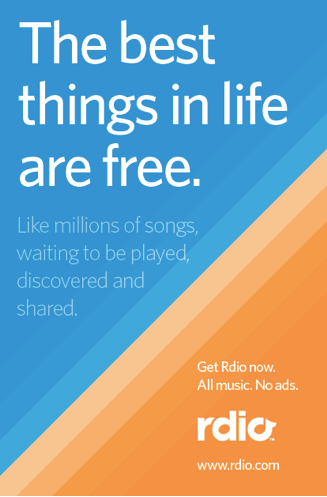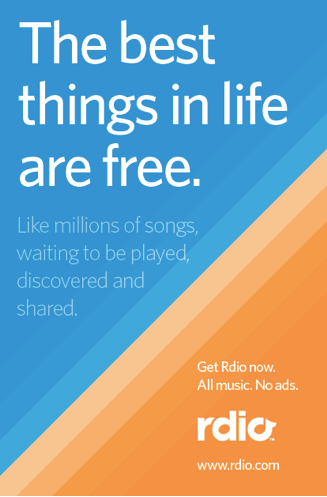 Rdio has become quite the popular music service, they've been mainly a paid service for anything on their music service. Announced today, Rdio becomes totally free, no ads and free music listening.
Rdio says free, but it's undisclosed on how much music you can listen to. For free music listeners there will now be a status bar at the top of the page that will count down how many songs you can listen to, but there's no number, only a sliding bar that counts down.
New Rdio users in the US can take advantage of many of our popular features for free, including streaming full songs without hearing a single ad — a meter at the top of your profile will show you how much free music you have each month.
If you're not a Rdio user, it's free to sign up and the service allows for both Facebook signup or just an email address. The service doesn't require you to download anything or enter a credit card. Think of it as another Pandora or Spotify but without the ads.
Rdio has many desktop and mobile applications to listen to you desire. They have iPhone and Mac applications to let you listen without opening up your browser.
Current subscribers are in luck, subscribers will have unlimited access and access to all desktop applications. With that unlimited subscribers will have full access to mobile applications.
The bottom line is no ads, and great quality music listening. If you're a subscriber or just signing up let us know how you like Rdio compared to Pandora, Spotify or any other application.