Tech Theory Live 001: Opening Day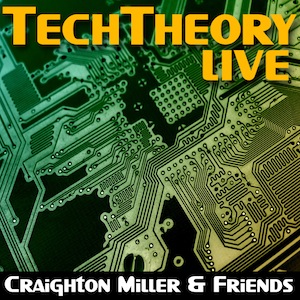 Welcome to Tech Theory Live, a whole new podcast that brings you the latest tech news with a twist. We don't just want to bring you the lame, old, and boring tech news. We want to spice it up and get a debate going over it. We like to look at both sides and create some conflicts when digesting the tech news.
This is the first of many podcasts form Tech Theory Live that are recorded from a Google+ LIVE Hangout where you can watch us live every Saturday at 5PM PST on Google+ which is hosted by Craighton Miller.
Hosts:
Show Links:
Download MP3 file or view video below:

[via TechTheoryLive]