FileMaker Go 12 for iPhone and iPad Review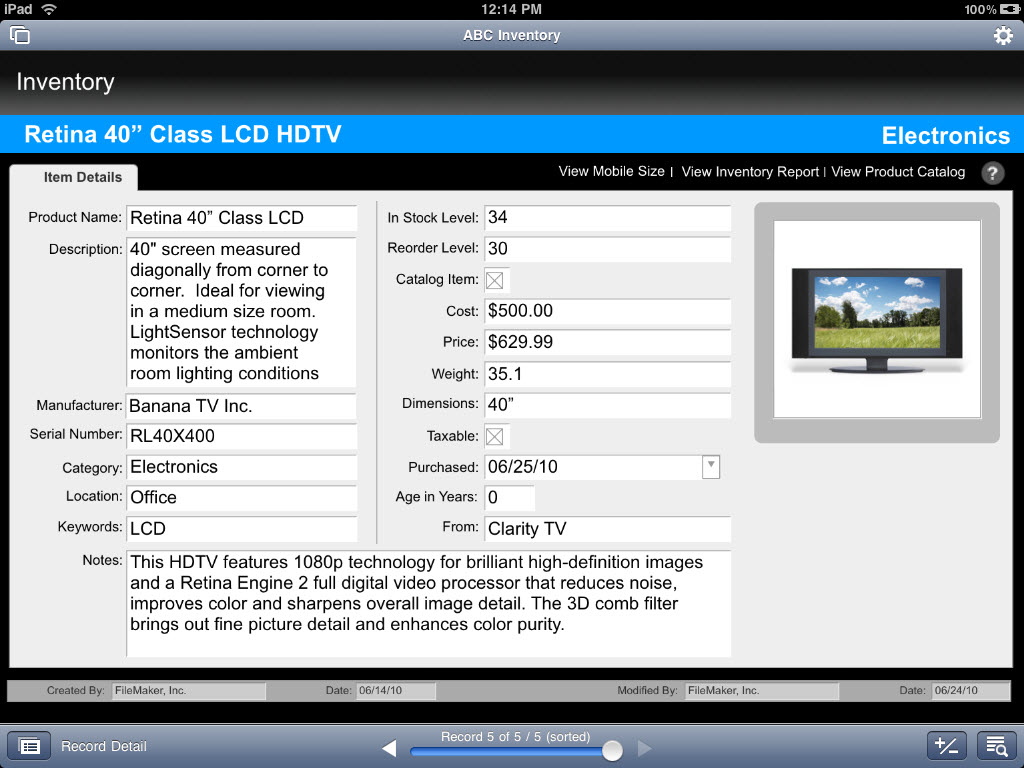 If you're looking to do more on the go and manage it all, check out FileMaker Go 12 for both the iPhone and the iPad. The application can be used to create databases of tasks, documents, and more to collaborate and manage business on the go. Working as an individual or a team you can collaborate with others and keep things organized.
FileMaker Pro 12 is the leading easy-to-use database software, to create custom business apps. Once you create your application you can use FileMaker Go 12 to remotely access these database apps on your iPhone or iPad. Databases that run on FileMaker Go are full-featured apps with powerful capabilities.
The application can easily view, edit, and search for information throughout your databases, then securely share with each other. Capture signatures, view reports and charts, save information as PDF and Excel, email or print your data, and so much more can be done with this amazing and free app.
Note: To create custom databases you need to pay for FileMaker Pro 12 to customize them.