Tech Theory Live 002: Scumbag Facebook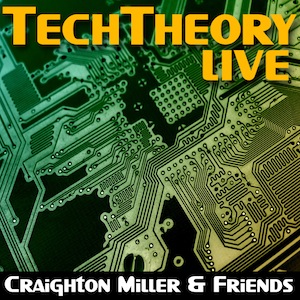 This week on Tech Theory Live we talk about how game publisher Electronic Arts (EA) is voted the worst company in America and how their tactics are hurting them. We also have a nice rant between Facebook and Google and who you should trust with your information. Does the iPad have one too many buttons? When is the next iPhone going to be released? Can the Google Glass project workout how Google wants it, or become a huge hazard? And is the government trying to cover up information by forcing MegaUpload to delete their servers. This and a whole lot more on Tech Theory Live!

Tech Theory Live is recorded from a Google+ LIVE Hangout where you can watch us live every Saturday at 5PM PST on Google+ which is hosted by Craighton Miller.
Hosts:
Show Links:
Download MP3 file or view it below:

[via TechTheoryLive]