Tech Theory Live 007: Jailbreaking Facebook IPO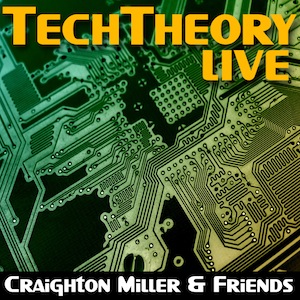 Facebook took the news sites by storm this week when it announced its IPO and went public on the NASDAQ trading at a prive of $38 a share. Comcast came in a close second this week when they announced that they were getting rid of their 250GB cap and moving to a tiered overage plan. We also learned that Microsoft finalized the Windows 8 UI designes and we have a few choice words about the new UI designs. Wrapping up we talk about jailbreaking and a lot more on this weeks podcast.
Tech Theory Live is recorded from a Google+ LIVE Hangout where you can watch us live every Saturday at 5PM PST on Google+ which is hosted by Craighton Miller.
Hosts:
Show Links:
Download MP3 file or watch it below:

[via TechTheoryLive]