Tech Theory Live 008: Facebook IPO.. OH NO!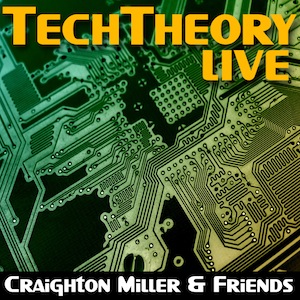 In this week's special edition of Tech Theory Live, Matt Ryan is joined by DeAno Jackson and Kim Beasley to discuss Facebook's weak IPO launch, FBI launching a new plan to surveil your online activity, and Google's continuing effort to take over the world. All this and more on Tech Theory Live.
Tech Theory Live is recorded from a Google+ LIVE Hangout where you can watch us live every Saturday at 5PM PST on Google+ which is hosted by Craighton Miller.
Hosts:
Show Links:
Download MP3 file or watch it below:

[via TechTheoryLive]