The Insanely Great History of Apple [INFOGRAPHIC]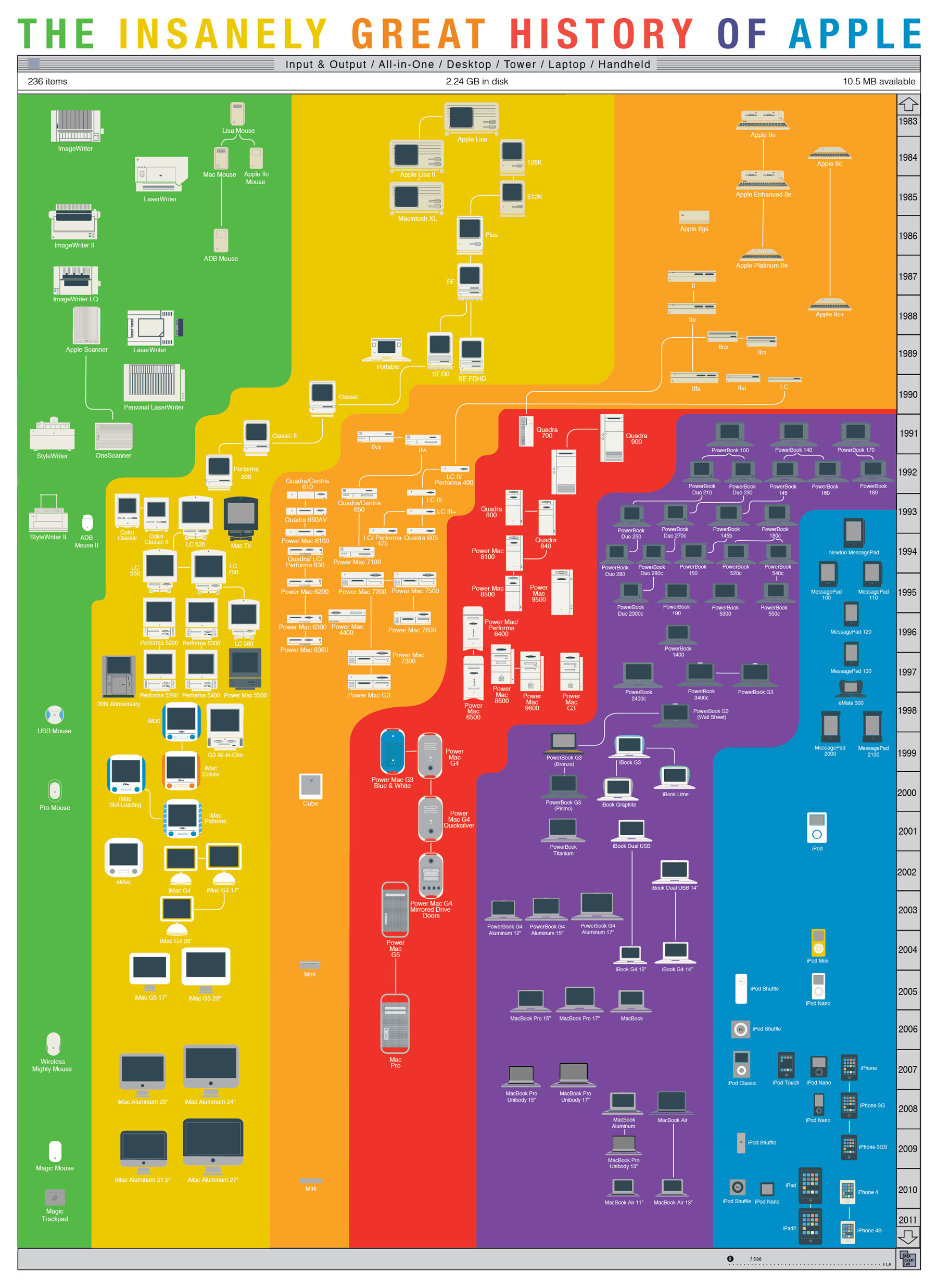 It's hard to think of, but Apple wasn't always just computers and phones. Apple used to produce printers and PDA devices. The history of Apple is far and wide from what today's offerings of Apple is.
At one point Apple made printers or all things, laser jet printers all the way back in the 1980s before a lot of us were born. If you grew up using Apple devices, before it was cool, you know that the old Apple computers were the best to learn on. I remember using my Classic II when I was a young boy, the thing was older than me but it was our primary computer in the house. I always loved playing on it and the different games you could play with, one of my favorite games was hangman.
Below is a very interesting infographic, not only on the history of Apple products but how they transformed into other products. For example, look at how the Power Mac transformed into the Mac Pro. Follow the lines of your favorite product and see what became before it.
What was your favorite Apple product from back in the day?
Click on the image below to view a larger version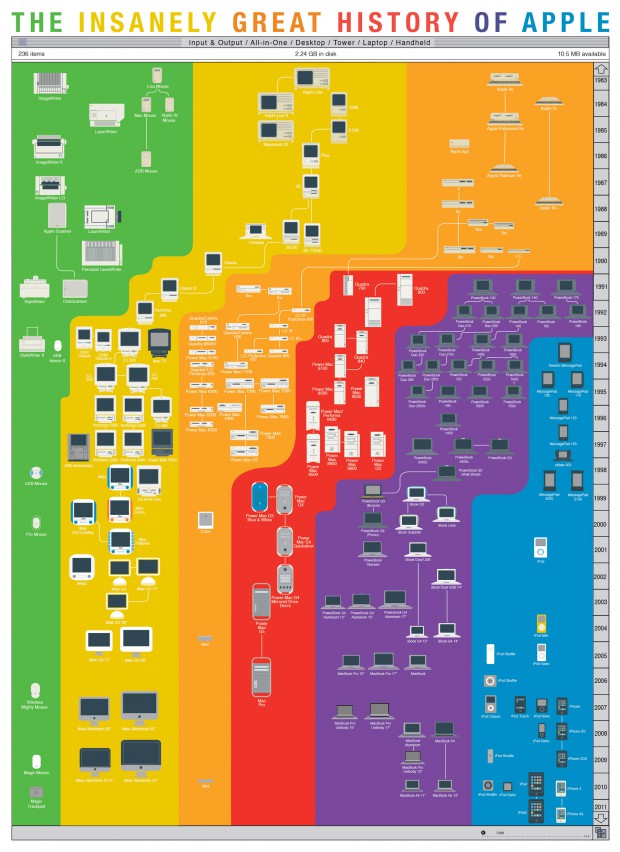 [via Pop Chart Lab]