Twitter For Mac Coming Tomorrow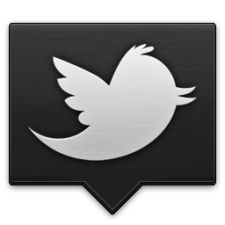 Twitter for Mac coming tomorrow, sources say after revealing images show the official client being tested out. This official client seems to be releasing the same day as the Mac App Store is debuting.
RazorianFly reports that it has a very mysterious and vague leak had fell into their hands, something that seems like an official Twitter client. From the article and images obtained, it seems that there will be support for native retweet support, drag-and-drop tweeting, and real-time update capability.
Just a small history lesson for you, during spring of 2010, Tweetie was acquired by Twitter. So we knew something was in the works for a Mac application because Twitter took Tweetie's iPhone application and turned it into the current official Twitter iOS application.
The app is to be called "Twitter for Mac," this unfortunately causes trouble for some third-party Twitter desktop clients. With Twitter's name on the official app it gives them the upper hand when searching for a Twitter client for Mac. SEO is the key and Twitter knows how to name their products to get top results.