Ubuntu Touch Hands-On With Nexus 7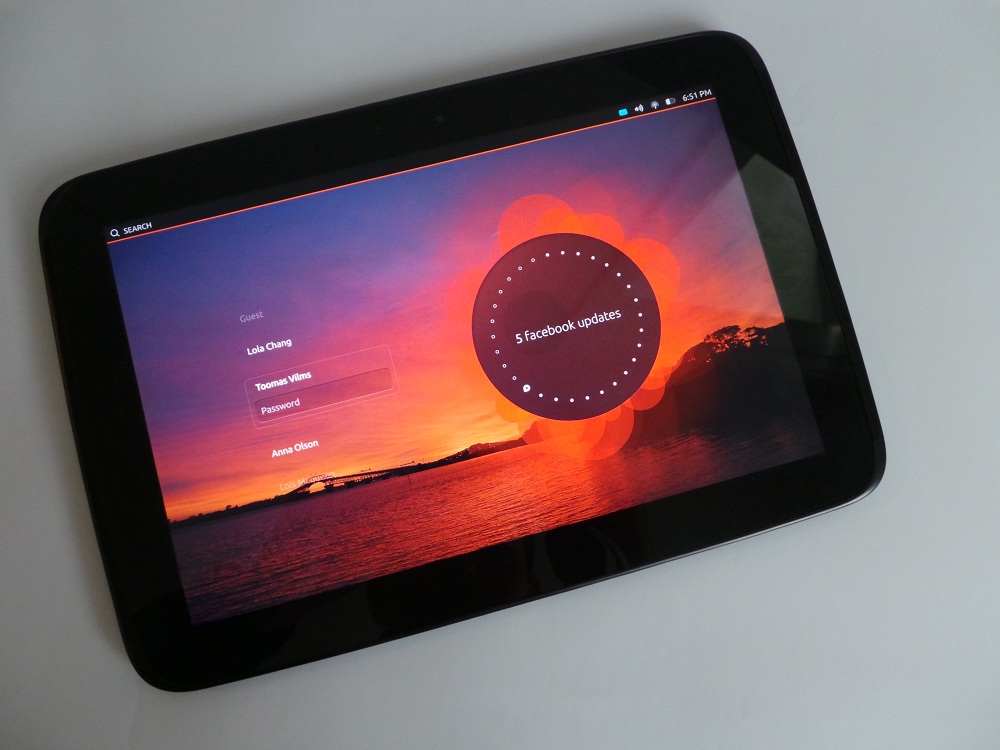 My experience with Ubuntu Touch on my Nexus 7 has been very interesting. The installation process is pretty simple and straight forward, once you get it installed however it is a bit buggy. I do have to admit though, this is the developer preview and is only meant for developers to start to develop their applications on.
Once of the first things that you'll notice is how it doesn't take advantage of any buttons on the device. Ubuntu Touch is suppose to be a full operating system that doesn't use any of the hardware buttons. Everything is done with the simple swipe and touch of the finger.
The main navigation points are the edges of the device, each one has its own directive that tells it to go into a menu or settings area. With that you can pull down from the top and see a hub for your notifications as well as quick settings for things like wi-fi and bluetooth.
Other interesting things to note is your open application list which gives you a screenshot preview of what the last thing you were doing inside of the app. It also looks to be adding cloud services natively into the service, including advertising top music and videos and downloading them from the cloud when you click on them.
There's a lot more, so enjoy the video hands on.