What Are The Best Deal Sites?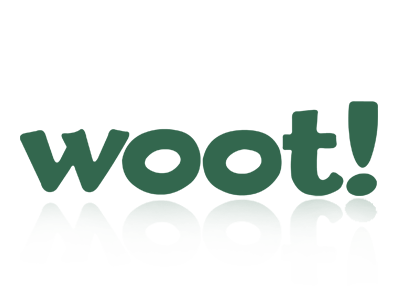 You know that getting new technology is a good, but getting the best price on a new technology is better. Searching for deals individually can be hard; thankfully, there are website that post deals on items available from a retailer or for a limited time on the site. Here are some of the top sites to find a deal and save some green.
Daily / Limited Time Deals (Flash Sale) Websites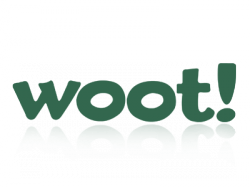 Woot! – Woot! is an internet retailer that has pioneered the tagline of "One Day, One Deal" pertaining to its one item that is discounted per day (it was initially one product, now it is one item of various types [the main item, tech, home, sport, kids, shirt, wine, Moofi (Woot! upside down)and a sellout item] per day until they are sold out. Woot updates its listings with a new deal every midnight in the central time zone. Woot! has an additional deal called "Woot Plus" which contains a series of deals by the same brand, all in the same product category, or related by theme. The items can range from new to refurbished.
Customers can buy up to three of the day's item. Woot does not post sales figures unless it has sold out all of their stock of that item. Unlike other business, Woot's product descriptions usually mock the product, the customer, or Woot itself.
Once in a while, Woot has a "Woot-Off" for 24-72 hours to sell out the remaining supplies they have by heavily discounting the item until they are out of the product and showing the amount of supply left with a percentage bar. At the end, they have an event called a "Random Crap" or known unofficially as "Bag of Crap" (BOC) which contains one to three items they have left around and unable to sell (though the quality of the item is unknown and what you get is unknown [there has been times where people have even received expensive items like a television or a notebook from the "Random Crap"]). Additionally, users that follow Woot's twitter account is treated to some limited time deals not on the front page of the site.
Recently, even though Amazon has their own deal a day site, Woot! was recently acquired by Amazon in 2010 and now has expanded to more and more features.
Amazon's Gold Box – Much like the acquired deal a day site, Woot!, Amazon Gold Box is a deal a day / limited time site that contains an item on sale that is available for a day or until they are sold out. Additionally, they have smaller lightning deals that are available for a limited time (1 hour) that starts at 9AM EST/6AM PST which hints at the product before it goes on sale.
1SaleADay – This website is much like a deal of day site that offer multiple types of items that are heavily discounted (main item, wireless,watch, family, and jewelry). Additionally, the website has "Flash Deals" which has multiple items on sale but requires an account to view the deals and purchase the product. The items range from new to usually factory refurbished.
Deal Reporting Websites
SlickDeals – Slickdeals is a user-generated bargain-hunting site that users post deals onto the forum and, if it is deemed to be popular, a moderator posts it onto the front page of the site. Slickdeals has five core promises to its users: deals are rated by the users, deals and prices are researched, deals are hand-picked and only the best will be posted, only deals by trustworthy merchants are posted, and posted deals are not paid advertisements. In addition to the main site for deals, Slickdeals has discussions on deals in the forum, local deals, season deals, coupon, sweepstakes, price compare, deal alerts, and an amazon free super saver shipping filler called slickfiller. The site is one of the one-stop website for deals.
FatWallet – Similar to SlickDeals, FatWallet is a bargain-hunting site that is user-generated. The site contains information of items that are on sale and post other items like coupons. One of its major feature is its Cash Back rebate service; which users get a percentage of the purchases back made through the use of referral links.
TechBargains – TechBargains is a site that usually generates (usually) tech deals from various sites. It categories its deals by type; you just select what type of thing you need and it list up deals that are available.
DEALZON – Dealzon is a small team-based website that aggregates tech deals by type. Although it is not as big as its competitors, it has a simplified design and categories by type, including daily freebies and free apps.