Windows 8 Developer Preview Overview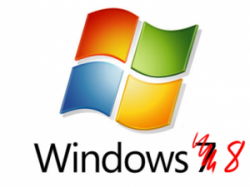 Yesterday Microsoft has a huge announcement and released the Windows 8 Developer Preview to show us what the upcoming Windows 8 is going to be like. The operating system is very different from Windows 7 and is in the right direction for what people want these days.
Looking at the visuals of this system it looks much like the Windows Phone 7 with it's interface and how it's used. You'll see that the applications show up in a sliding display with icons just like Windows Phone 7 and can become interactive icons.
At the announcement yesterday Windows 8 Developer Preview was giving to everyone at the announcement on a tablet, Microsoft seems to be looking into making a unified operating system that will work across computers and tablets.
I enjoyed the developer preview and can't wait to see what Microsoft has in store for the final release.