Xbox 360 Controller [REVIEW]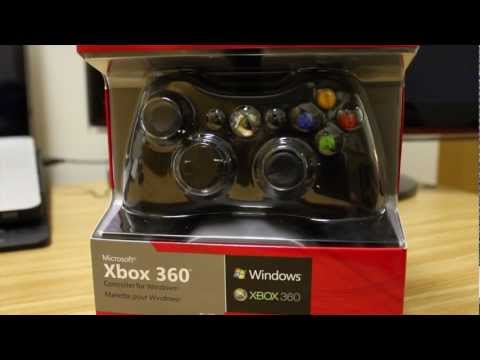 It's no doubt that the Xbox 360 by Microsoft is one of the biggest gaming platforms out there. It features stunning graphics and amazing platform for some of the hottest games including Halo and Call of Duty. A console is nothing without a game controller and Xbox has created one of the best controllers out there.
We crack open a box of the Xbox 360 game controller and see what its all about. The ergonomics are great and the controller feels right in the hands. No controls are left feeling too far out of reach when playing with the controller. The buttons are nice and firm so that you know you're really pressing them and every controls has a smooth free flowing motion to it which adds a level of advancement to the controller.
It's good to mention that the controller works with both the Xbox and Windows-based computers. Included in the package is the controller and a CD to install the drivers required for the controller to work on Windows. So if you have a Windows-based game on Steam or other platform this controller could potentially work with that game and create a richer game experience when playing the game.
Overall it's a great controller for anyone to have to games on their computer constantly and needs that edge over a keyboard to win that game of Deathmatch.