Yahoo Launches Axis Web Browser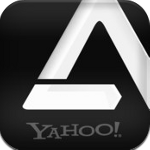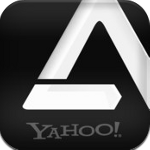 As we know, Yahoo is dangerously falling in the amount of users they are having on their site. Yahoo now only has 14 percent of the search market share, while Microsoft's Bing has slightly more with 15 percent, leaving Google with the most of the market share with 67 percent. In effort to stay in the game with the other more well-known search companies, Yahoo pulled some strings.
Recently, Yahoo reveled a browser called "Yahoo! Axis" aimed to simplify searches on mobile devices. The app will give users small previews to websites at the top of the screen. Yahoo! Axis is currently as an app on Apple iOS and as extensions on most popular internet browsers including Apple's Safari, Google Chrome, Mozilla's Firefox, and Internet Explorer. As they only have an app for Apple's iOS, Yahoo has hinted that the app will be on other mobile devices like Google's Android.
In the app, the homepage list the frequently viewed websites from the device and other devices running the Axis app or extension (similar to Google Chrome's sync feature). The app also has an address bar and search bar combined together (similar to Google Chrome's Omnibox) and will bring up the current trending topics. Common searches, like weather, will appear automatically in the app; and other searches will create a row of previews, allowing users to scan through the search results by swiping the row.
The browser extension will have a toolbar on the bottom of the browser (what have we learned about toolbars) and it will be much like the iOS app; allowing to preview pages and search results visually. The extension will also allow users to resume reading the things they are reading on other devices.
Yahoo's Vice President has said
"We've been hard at work making the next big step in search and changing the landscape of search," "This product clearly will demonstrate that."
Hopefully, Yahoo can rebounded from its downfall and get back on its feet.