Yelp Tries To Combat Fake and Paid Reviews With Alert System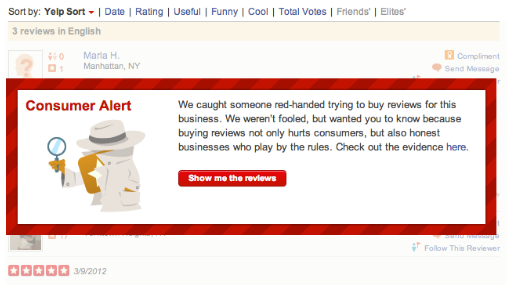 If you haven't heard of it yet, Yelp is an awesome site that gives you reviews on local businesses and even provides suggestions when looking for some place to eat. The site is great for not only finding places to eat but also places to go and that's what makes it a hotspot for false reviews of local area shops.
The one thing that has plagued the site, from almost day one, is business owners paying others for reviews or people posting up fake reviews of the business. Sadly, this is a common practice throughout Yelp to post up fake and paid reviews. This is most commonly done to artificially boost the rating of the business to potentially get more clients and traffic. On the other hand, if a user is felt to be wronged by a business they may post fake reviews to mislead users looking at reviews to not use the business.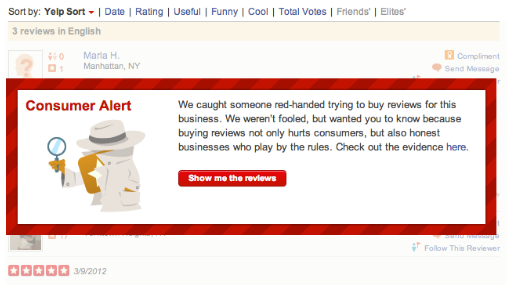 All of that is about to change, today Yelp announced they are rolling out a consumer alert system to notify users if something may be potentially wrong with the review of a certain business. If a particular place of business is found to have questionable reviews a large alert is posted on the page of the business for 90 days to alert consumers that something may be wrong with the reviews they are about to read. So far, nine alerts have been handed out already with many more on their way. Though, Yelp does say they will most more alerts if necessary.
In addition to alerting consumers of potentially paid reviews, Yelp plans to alert users if they've detected multiple reviews from the same IP address multiple times. This practice is also a big red flag for potentially false or dishonest reviews. This isn't Yelp's only defense against dishonest reviews, the company has a primary defense system in place that filters out potentially false reviews. This second defense is just another line of defense to alert the end-user that the company may have sketchy reviews to make an informed decision.