TweetBot For Mac Review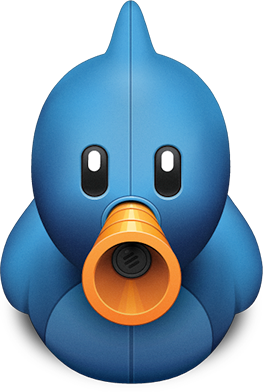 If you have an iPhone or even an iPad, chances are you are using TweetBot. It is one of the most popular Twitter applications currently and not it's on the Mac. That's right people, TweetBot now has a Mac App that you can get right now in the Mac App Store. It features all of your favorite features from the mobile version, plus new ones, right on your Mac computer.
Like the mobile applications, you can add multiple Twitter accounts to the application and use specific notification and preferences pre account. For example I can turn on all notification for my personal Twitter account, which on my secondary Twitter account only turn on notification for mentions by the people I'm following. TweetBot gives you a vast selction of options to customize your account.
If you're a power user, like myself, you can open up new coloums and even new windows of TweetBot to view the Twitter information that matters to you the most. Like the mobile applications, there are a pleathora of user settings for both yourself and users that you might want to know more about.
Even when trying to interact with a Tweet there is every popular option imaginable at your finger tips when wanting to interact with a specific Tweet. For example, you can reply, retweet, and favorite with one button click and you even have advence options like copying tweets and links to tweets with just a few mouse clicks.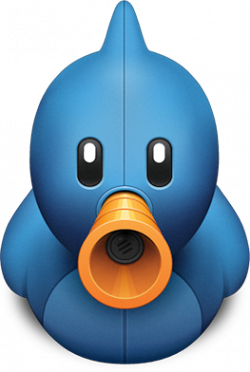 There are only a couple sections of TweetBot that could be imporved upon, first is user switching. On the native Twitter application, I'm able to use one-click user switching with multiple accounts. For TweetBot you must click on the user picture of the account to bring up a user selection area and then click again to select the account you want. Another feature that bugs me slightly is how it handles URL shortening, sometimes I want to post a raw URL link to my Twitter account, but there's no way to turn it off on a per-tweet basis. Although, those are two shortcomings that don't distract from the overall user expirence.
If you're a fan of the look and feel of the mobile applications, TweetBot for Mac is the right Twitter client for you. Even with all the trouble with key tokens from Twitter, the application has managed to slip by and be a fully working Twitter client.
If you're thinking that it'll cost you a couple bucks for the Mac version, think again. Be prepared to fork out $19.99USD for this application. It doesn't come cheap, but if you're a power user and are constantly connected with Twitter, it's a must have application.