15 Years Of Internet Explorer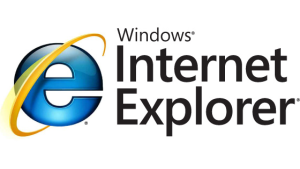 15 years ago today, Microsoft released Internet Explorer. The first years of Internet explorer proved its ups and downs, with Internet Explorer 6 being the worst with many security issues that left the application vulnerable. And yet as many issues and problems that users have had with the application it still leads the pack of number of users. Over the last couple of versions Internet Explorer has really stepped up development and have taken leaps ahead that we thought Microsoft would never make.
August 15, 1995 Microsoft announced the release of Internet Explorer 1, which was based on  Spyglass Inc, program called Mosaic, which Microsoft licensed from them.  Microsoft apparently saw the potential of this application and starting with version 3.0 Microsoft decided to bundle it with Windows. This did two things positive for Microsoft, they pushed Netscape out of the browser world and increased their market value dramatically.
Internet Explorer dominated the market until 2004 when Firefox, a free open source browser, hit the market. IE now faced some stiff competition. Firefox was started in somewhat a haze to battle the problems with Internet Explorer 6. At this sight Microsoft stepped up their game working hard on IE 7 and later IE 8. The latest data suggests that Internet Explorer dominated around 60% of the market while Firefox only takes 25% of the market.
Right now Internet Explorer 9 is in public beta and is expected to be released around September 15th at a event Microsoft is holding in San Francisco .