Verizon's FiOS Tests Almost Reaches Gigabit Speeds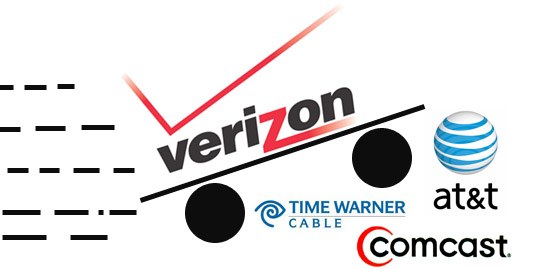 Recently, Verizon has reported that a FiOS trial subscriber was able to get near Gigabit speeds.During a field test by a business subscriber, the subscriber was able to get a throughput of  925 Mbps from a local server and around 800 Mbps to regional speed test servers located around 400 miles with the current deployed gigabit passive optical network. The test was conducted in the month of June in the city of  Taunton, Massachusetts with Motorola's GPON system. Verizon reported that the trial was to "demonstrate in a live network setting that currently deployed FiOS equipment can support higher bandwidth services and can deliver 1 Gbps without major change to the network". The company said in its statement that the subscriber was able to reach that speed by "bringing a new fiber connection from an existing operating GPON system at the company's Taunton call-switching office to a second optical network terminal (ONT) located at the business customer's facility".
With the service having the ability to reach near gigabit speeds, the company says that they will have the ability to accommodate new services like 3DTV, desktop visualization, remote storage, and wireless backhaul of next generation wireless technologies. Verizon's director of technology organization, Vincent O'Byrne, said that the trial " validates (Verizon's) decision to support both residential and business services on the same platform".