3 Free Software Services That College Students Might Want To Know About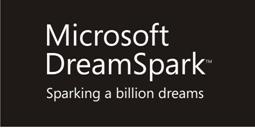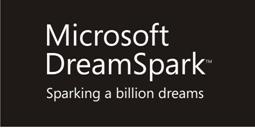 If you go to college or a university, you can get some software from various companies for free. Here are the top 3 service you can use to get free software.
Microsoft Dreamspark is a program created by Microsoft to provide students the tools to learn, teach and research by giving some of their software for educational purposes. Some of the software in the service includes Windows Server, SQL Server, various Visual Studio programs, Expression, Embedded 7, and Embedded CE.
Students who attend an accredited school can sign up for the program. To verify, you can either use your school's email address, your international student ID card (if applicable), or a verification code provided by a Microsoft representative.
Microsoft Developer Network Academic Alliance (MSDNAA)]
Dreamspark Premium (also known as MSDN Academic Alliance) is an extension of Microssoft's Dreamspark program that includes additional programs for selected students in a secondary institution like colleges and universities. Students in the program can either download the software or request the software to be mailed on a disc for a small fee. Although Dreamspark Premium is under the Dreamspark program, the service is not open to all college students. There are a limited number of colleges in the program and students of those approved schools have to be assigned a username to register for the program.
Software in the Dreamspark Premium program includes Windows XP to the most recent version of Windows, Windows Server, MS-DOS, Windows Server, Microsoft Office, Streets and Trips. In addition, Microsoft sells some of their software, not included in the Dreamspark program, at a special price.
Autodesk, makers of popular programs like AutoCAD and 3ds Max, hands out many of their software to students for free. Although they provide many of their software for free, the company notes that the software includes a print banner making the software inappropriate for professional, commercial, or for-profit purposes and also notes that the software may not be used in the classroom or lab for instructional purposes, or for commercial or for-profit purposes.
Software in the program include various AutoCAD program, 3ds Max, Impression, Invention, MotionBuilder, Softimage and more.