Allergic To Your Canon T4i?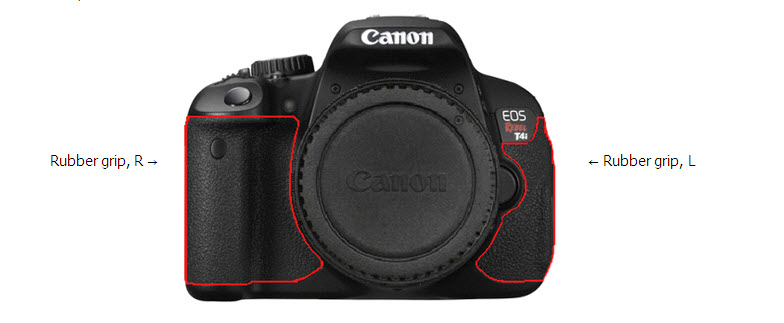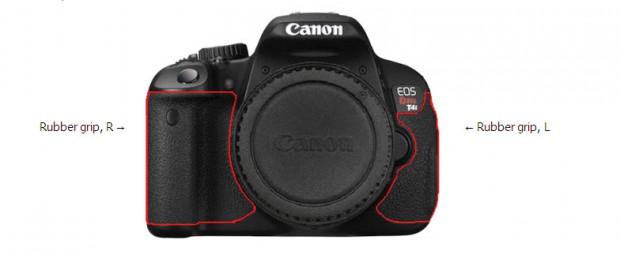 Are you allergic to your Canon T4i? There may be a reason to that.
Canon has issued an advisory to the Canon T4i DSLR cameras concerning with the grips of the device. This is just days after Canon sending out a product advisory that some Canon T4i cameras are showing up as EOS Kiss X6is in the picture's EXIF data.
Canon has said that the some models of the Canon T4i grip has zinc bis which may cause skin reaction to people who are allergic to the mineral and cause the grips to turn white after a short period of time. The mineral was used to accelerate the production of the rubber grips.
The front rubber grips of some EOS REBEL T4i units produced in certain lots during the sixteen-day period between May 31st through June 15th, 2012 may turn white after a short period of time. We have determined after inquiry with the rubber manufacturer and analysis, that the substance zinc bis (N,N'-dimethyldithiocarbamate) is what causes the rubber surface to turn white.

Zinc bis is not used in the production of this product. However, the quantity of rubber accelerator used in the affected production lots was slightly higher than usual. As a result the rubber grips may turn white due to a chemical reaction with the rubber accelerator and other substances. High temperature and high humidity may contribute to this condition. Zinc bis (N,N'-dimethyldithiocarbamate), which becomes deposited on the rubber surface, is created as a result of this chemical reaction.
Although there were traces of the mineral was detected, Canon said that during the tested, minimal amounts were detected. They also say that users should wash their hands with water if they come in contact with the grips (one simple sign is to check if the grips have turned white).
Canon says that T4i that were produced between May 31 through June 15, 2012 may be affected. Luckily, Canon has concentrated to a number of cameras that are affected. On the camera's serial number (on the bottom of the T4i), if the sixth digit of the serial number contains a "1" then it is likely affected. You can double-check if your cameras is affected by going to Canon's T4i checking page.
Canon says they will notify affected users though their website or email when the  repair service is available which will be available mid-July 2012.