Apple Pulls Away From EPEAT Certificaiton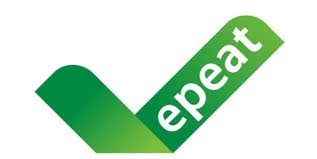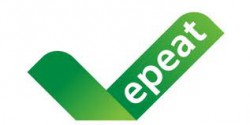 While Apple is known for its environmentally friendly computers, server and devices, though Apple has strangely changed recently. Recently, Apple has contacted the EPEAT requesting to pull its 39 certified computers, monitors and laptops off the list of green products and said that they will not submit future devices to the organization to be in the registry.
If you do not know who the EPEAT is; they are a government backed organization that registers which device is environmentally friendly with standards set through a joint of multiple manufacturers. On the EPEAT site, they said that they are a …
definitive global registry for greener electronics. It's an easy-to-use resource for purchasers, manufacturers, resellers and others wanting to find and promote environmentally preferable products
Under the EPEAT registry, the device has to be easily dismantlable to remove the toxic components (batteries, lead, etc) using standard tools. If you look at the recent announcements of new Apple devices, you can see that Apple has been moving away from easy disassembly in favor of more compact parts, causing the device to be harder to dismantle or disassembly [as you can see in ifixit's disassembly]. This can be seen in the iPhone and iPod as users are unable to easily change the battery without opening the whole phone up and even the new Macbook lines.
This will be a harsh hit to companies and organizations that only buy devices that are EPEAT certified. Companies like Ford, HSBC, and Kaiser Permanente and organizations and local services like many schools and governments only buy or mostly buy devices that are EPEAT certified. With Apple saying that no future devices will be EPEAT certified and even the removing devices from the EPEAT certified list will cause many companies that mostly/only buy EPEAT certified devices to forcefully remove devices from their company and move to another manufacturer that has devices that are on the EPEAT certified list, which means that devices that use iOS or Mac will be completely/mostly removed from the company/organization.
The EPEAT has said in a update on their website…
Apple has notified EPEAT that it is withdrawing its products from the EPEAT registry and will no longer be submitting its products to EPEAT for environmental rating.
EPEAT is the leading global environmental rating system for electronic products, connecting purchasers to environmentally preferable choices and benefiting producers who demonstrate environmental responsibility and innovation.
For participating electronics manufacturers, EPEAT is a chance to showcase and validate their greener design initiatives, cleaner production and customer support services. But EPEAT is more than simply a product rating – it is also a community effort by all interested stakeholders to define and maintain best practice in environmental sustainability for electronics.
We regret that Apple will no longer be registering its products in EPEAT.  We hope that they will decide to do so again at some point in future.
Though Apple is now not on the EPAT list, Apple will likely create their own standard similar to the EPAT for its own products. Apple said they also have recycling programs through its stores and website.