Amazon Unveils Amazon Kindle Fire Tablet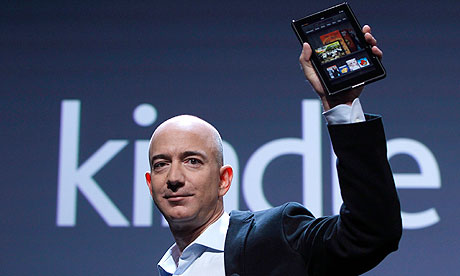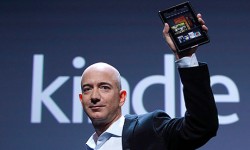 Amazon's newest product to its tablet lineup is here, today Amazon unveils the Amazon Kindle Fire. This 7-inch touch screen tablet is Amazon's iPad killer that has a strong chance of winning. The prize announcement shadows over two other tablets being added to the Kindle line that includes a $99 touchscreen and basic $79 option.
The Amazon Kindle Fire features a 7-inch two-point screen, where the iPad is a 10-point screen. Its outer body is plain and featureless with nothing too significant about it. Where it really shines is on the inside. It's internal CPU is undisclosed but has been confirmed as a dual core model. One feature about this device is its buttonless design that has no microphone, camera, or 3G connectivity. Amazon is aiming for the experience and not external features.
Amazon is treading into unknown water here, they are departing from the norm and their most notable new feature is the multitouch LCD screen rather than an e-ink display. The Amazon Kindle Dire is a storefront for the company rather than just an ereader. The tablet features applications from Amazon's Android Appstore, Kindle Store, Amazon MP3 and Prime Instant Video. All of Amazon's services including Amazon Cloud Player, Amazon Cloud Drive, Kindle Cloud Reader and all streaming options are ready for this tablets debut.
The Amazon Kindle Fire runs a completely custom-built OS running under Android 2.x that can no where be seen in the tablet. Amazon is said to have built the tablet OS without the help of Google. The developers built around Amazon's retail and cloud services and integrates it into it in every way, making it more than just a Kindle.
Amazon has aggressively priced the tablet undercutting most tablets in the market today, they will be selling the tablet for $199 with free 30-days of Amazon Prime and exclusive 3-month access to some e-magazines.
Amazon is also said to have a 10-inch tablet version in the makings but is running behind on the development and has been pushed back until early 2012. For the upcoming holidays they decided now to release the 7-inch model and will be releasing the bigger model soon. Amazon launches at a great time, ahead of the upcoming Barnes & Noble second generation Nook. This holiday season will be a battle of the tablets and we'll see who makes it out ahead. With no iPad 3 for the holiday season, Amazon has the upper hand.
Check out this video of the official Amazon Kindle Fire commercial:
http://www.youtube.com/watch?v=jUtmOApIslE