Angry User Files Class Action Lawsuit Against Instagram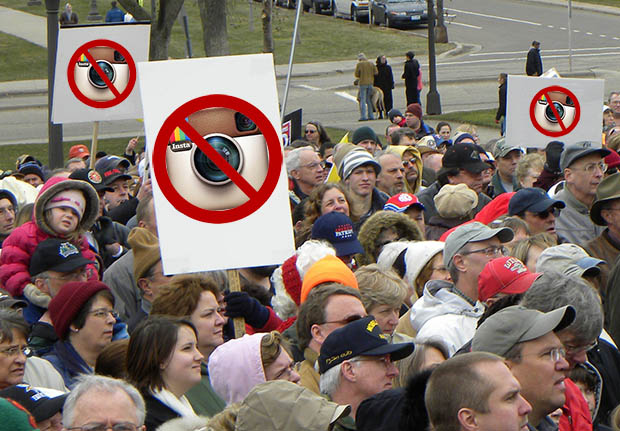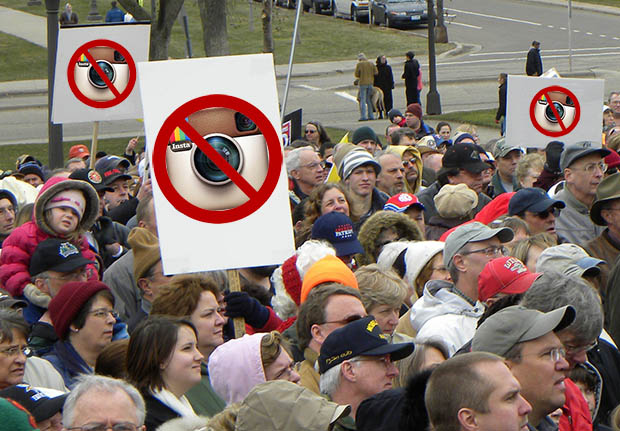 Talk about a nightmare for the PR department of Instagram and Facebook (Instagram's parent company); and now they have another battle to work with. Recently, a Instagram user, named Lucy Funes, filed a class action lawsuit against the company in a San Francisco's U.S. District Court, Northern District of California, on Friday stating that the company breached its contract with the user, including a number of other claims against the company (12-cv-6482).
Instagram, a popular service that lets people take pictures on their phones and add filters and effects to their photo, was acquired by Facebook earlier this year for more than $700 million. After the company was acquired by Facebook, Instagram announced that it was revising its terms of service agreement. One of them was that users photos were owned by the company and could sell users photos without compensation. Another statement in the terms of service was that users were unable to file a class action lawsuit under a very limited circumstances. Those agreements is set to be effective in mid-January.
However, after receiving a large backlash against Instagram users, the company revised its agreement, removing all languages about selling photos without compensation.
In a related note, a lawsuit was filed by a San Diego-based law firm Finkelstein & Krinsk saying that the current user's photos were forfeited even if the user decided to cancel their service before the changed terms of service became effective. In short, users are still screwed even if they cancel their account.
Hopefully, Instagram learns from their mistake and refrain from overstepping their bounds.