AOL Aquires Brizzly and Thing Labs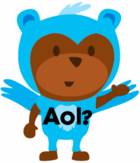 Back in 2009, Shellen and Chris Wetherell, who were instrumental in creating Google Reader, founded  a company called Thing Labs, a social app shop. Their main product was Brizzly, a web-based social reader and third-party Twitter and Facebook client.
Although Brizzly was never in a position to compete with hard-hitting apps such as Seesmic and Tweetdeck, they caught the eye of AOL. The company has struggled to integrate modern social aspects for years with little or no success; their strategy seems to have revolved around buying second-tier applications and throwing away those startups' talent and userbases.
As we remember back in 2008 Socialthing, a FriendFeed competitor, and Bebo were aquired by AOL and later transitioned to AOL Lifestream.
As you see these companies transition into AOL control watch intently for Brizzly's (d)evolution as part of the AOL family, and watching Thing Labs' talented staff even closer.