Apple Announces New Thinner iMac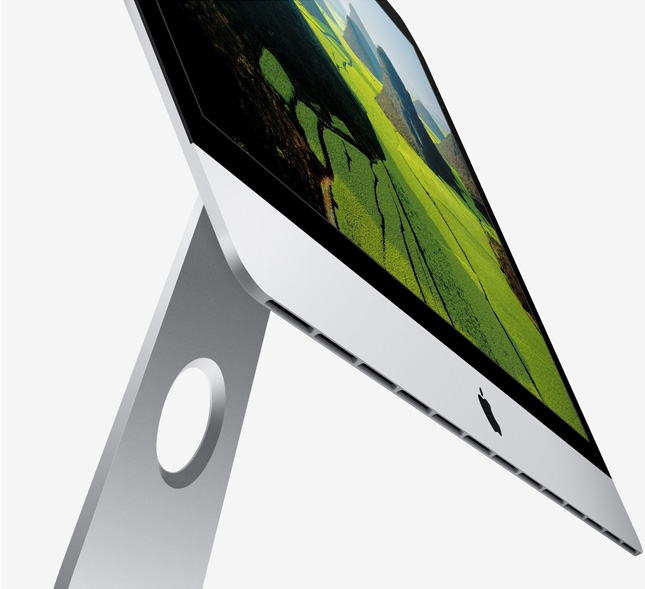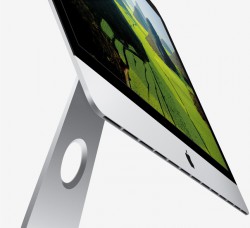 At today's Apple event it was a cluster of new products, not only for the mobile side but also the desktop side. One big announcement we saw was the iMac, and it's not that Apple released an updated iMac that has people excited, it's the size.
Apple has this notion on going thinner and lighter with every new and updated version of their products, the iMac included is only 5mm thick. This is amazing by any standards to have a desktop all-in-one computer be this thin. In the event Phil Schiller called the iMac the "flagship of the product line." This eight edition of the iMac is truly stunning with its screen and form factor.
The new iMac comes in two sizes, 27-inch and 21.5-inch. The 27-inch iMac has a 2560×1600 display while the 21.5-inch iMac has a 1920×1080 IPS screen. Both have up to 178-degrees of viewing pleasure and are ready for anyone getting the new iMac. They are configurable with a Intel Core i5 or i7 processor and up to 3TB of storage. The computer will have four USB 3.0 ports and a new proprietary technology called, Fusion Drive. This new technology puts a SSD directly on a spinning hard drive and Mountain Lion controls it all, deciding what gets put on the SSD and what stays on the HDD.
For a base line the iMac comes with a wireless keyboard and mouse, as always. The 21.5-inch iMac comes base line with a 2.7GHz i5 processor, 8GB of RAM, and 1TB hard drive starting at $1,299. While the 27-inch iMac comes at a base price of $1,799 and works up from them.
The 21.5-inch iMac will ship in November while the 27-inch model will ship in December, right in time for Christmas.