Apple Finally Launches the 13" Retina MacBook Pro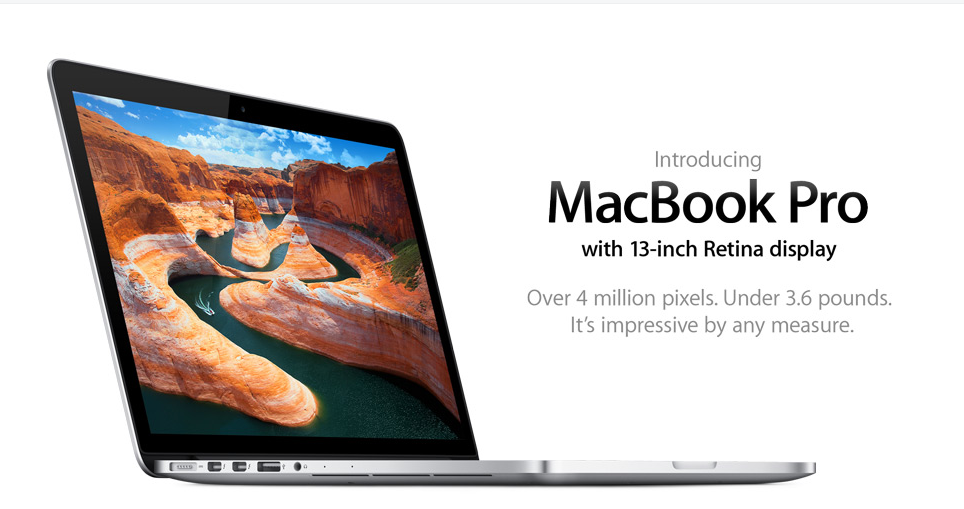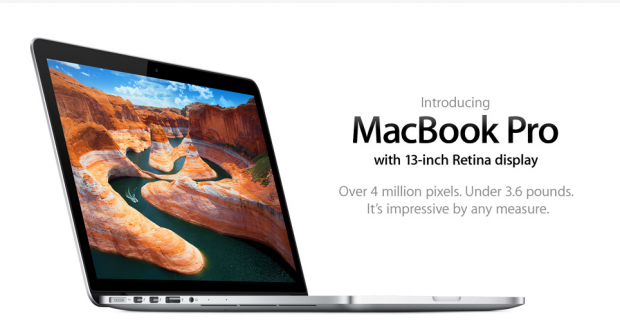 It was bound to happen after all of the demand and rumors, Apple announced today that they're releasing a 13-inch version of their popular retina MacBook Pro series. Being the number one selling computer, the 13-inch MacBook Pro was due for an upgrade and what an upgrade this is.
The rumors have been buzzing about the 13-inch Retina MacBook Pro since the 15-inch version was released and have finally come to light with some pretty awesome specs. The computer itself is 20-percent thinner than the previous 13-inch MacBook Pro. The number one feature that everyone has their eye on, is the retina screen that comes in at an impressive 2560×1600 resolution, that's 227 pixels per inch if you're wondering. Just like its family, the 13-inch model has a 178-degree viewing angle and reduced reflection.
The configurations of the 13-inch model are as follows, the base line model will feature a 2.5GHz dual-core Intel Core i5, 8GB of RAM, and 128GB flash storage, costing you $1,699. If you want to bump up to the next model you'll get a 2.9GHz Intel Core i7 dual-core with a 256GB flash storage drive for $1,999. There'll also be options to upgrade to 768GB of flash storage and up to 16GB of RAM but no quad-core processors will be offered. For those of you with 15-inch Retina MacBook Pros and are used to scaling mode, there will be no scaling mode in the 13-inch version. All of course in a 7 hour battery life.