Apple Releases A New Mac Mini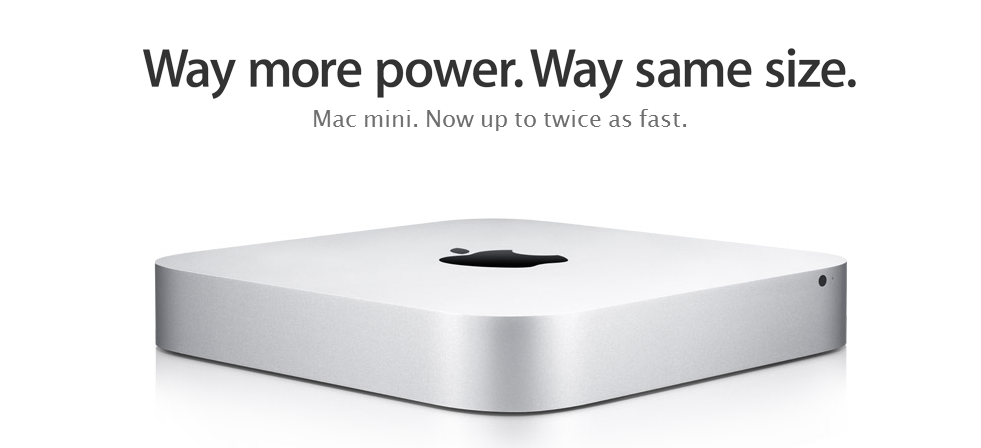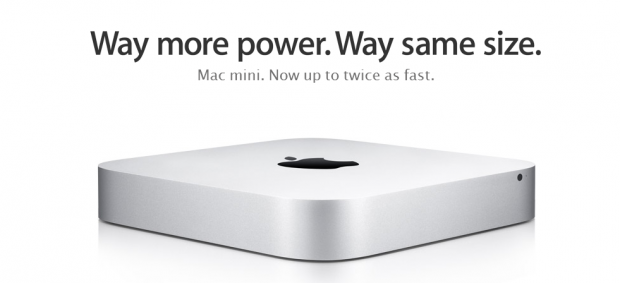 It has been quite a while since Apple updated the Mac Mini line and today they did just that! The new Mac Mini comes in the typical 3 models that we have come accustomed to see. The new Mac Minis are shipping today at the same price points with speed bumps.
The low-end Mac Mini start's are $599 like the previous model with a 2.5 GHz dual-core Intel Core i5 with 4gb of Ram, 500gb HDD, and Intel HD Graphics 4000. The high-end Mac Mini comes with a 2.3 Ghz quad-core Intel Core i7 with 4gb of Ram and a 1TB HDD, and Intel HD Graphics 4000. As always we will also see an Server Edition priced at $999 with an 2.3 quad-core Intel Core i7 with 4gb, Two 1TB HDD, Intel HD Graphics 4000 and a copy of OSX Server.
Another interesting option of the new iMac's and Mac Mini (only higher-end model not sever) is a feature called Fusion Drive. Apple describes it as…
Fusion Drive combined 128GB of superfast flash storage with a traditional hard drive. It automatically and dynamically moves frequently used files to flash for quicker access. With a Fusion Drive, your Mac mini boots up to 2x faster and imports photos up to 3.6x faster*. All while letting you store your entire digital life on a roomy traditional drive.
In today's announcement Apple didn't just release new Mac Mini's they also released new iPad, an iPad Mini and new iMacs along with a few minor upgrades to iBook and the Smart Cover.