Apple Hits 10 Billionth App Download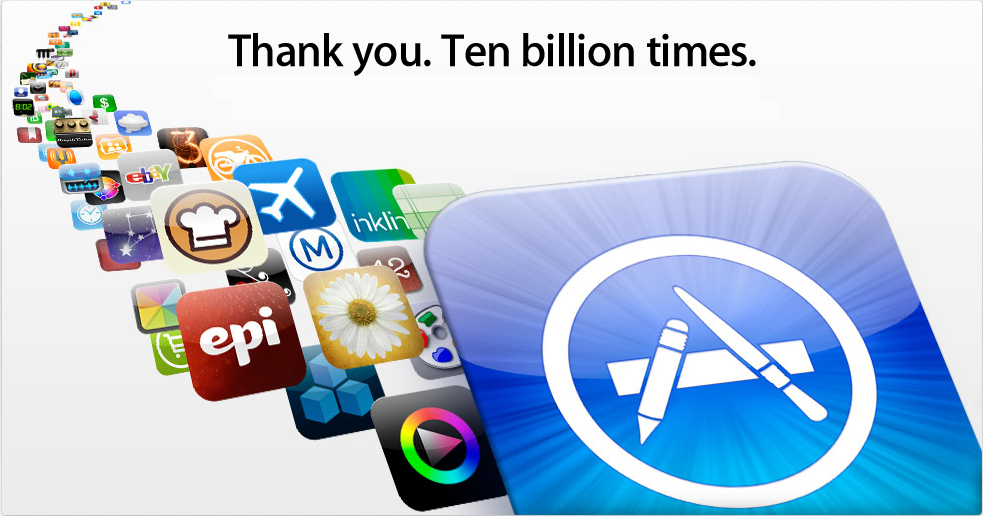 Over a week ago, Apple launched its 10 billionth app download countdown with just over 9.7 billion apps initially download. On Saturday around 2:36 PM PST, the 10 billionth app was downloaded.
To celebrate the countdown to the 10 billionth app, Apple held a promotion to give $10,000 in Apple credit to the person who downloaded the 10 billionth app. The winner of the 10 billionth app is Gail Davis of Orpington, Kent, UK who downloaded the app Paper Glider.
Apple's vice president Philip Schiller (not Steve Jobs since he is medical leave) announced that, "With more than 10 billion apps downloaded in just two and a half years—a staggering seven billion apps in the last year alone—the App Store has surpassed our wildest dreams".
There have also been reports around the web that the woman who downloaded the 10 billionth app hung up on Apple thinking it was a prank. The mother of the daughter who downloaded the 10 billionth app believed the Apple caller to be a prankster and promptly hung up on them. The winning app was a paper airplane glider that has been in the top 10 free apps for awhile now.
Good job Apple! See you at your next milestone.