Apple To Launch New iPhone In October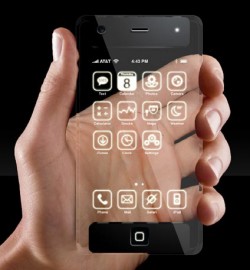 Rumors surrounding the iPhone 5 release date have mostly pointed towards a September release date, today we learn that's all wrong. The newest projected release date of the iPhone 5 seems to be sometime in October. This next generation iPhone will be released then, but we're already getting some looks into the new device.
Latest rumors claim October to be the time that the iPhone 5 is released. Sources with high knowledge of the company say that reports of AT&T is blacking out employee vacations during the last two weeks of September in order to prepare of the launch are false.
The source says, "I don't know why AT&T's calling for all hands on deck those weeks, but it's not for an iPhone launch." They are familiar with Apple's workings and know that Apple's plan isn't the end of September.
When questioned, the source says that October is the month to look out for. They cannot name the specific date of the launch of the iPhone 5, but offer an outlook into it. Other sources say later on in the month is when the launch will happen, rather than earlier.
Although sources cannot offer anything about the device's design or internal workings, other chatter can give us in insight on what could be in it. Rumors are still about that it will have a fast A5 processor, a Qualcomm dual-mode GSM/CDMA, and higher resolution camera of eight-megapixles for a rear camera.
Don't hold your breath, but keep a lookout in late October for the iPhone 5.