Apple Updates iPad to 4th Generation With Lightning Port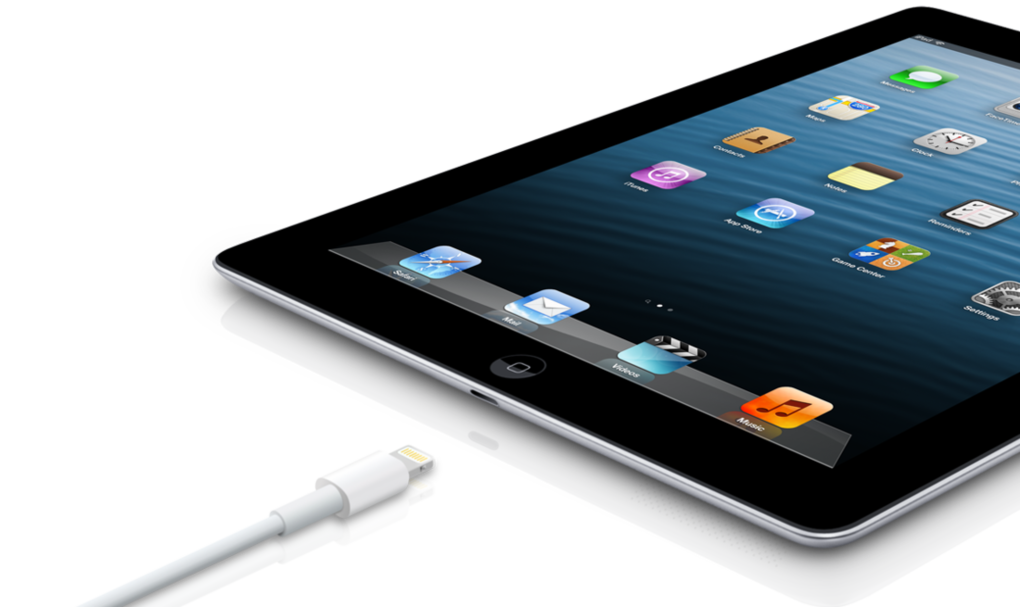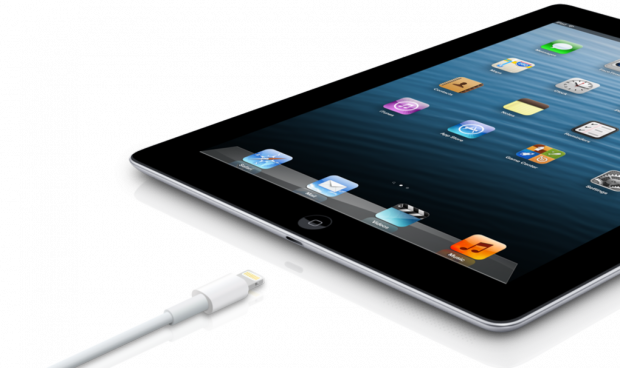 The regular full-sized iPad isn't getting neglected today, Apple gave it some tender loving care today at the Apple event by giving it the new Lightning connector and A6X processor. The tablet is still 9.7-inches with its high-resolution display. Nothing too much has changed from the 3rd generation iPad to the 4th generation besides the new Lightning connection, processor, and enhanced LTE.
Getting rid of the 30-pin dock connector paves way for the iPad to become even thinner and lighter without the large and bulky connector getting in the way. Despite the performance boost, the iPad still has the 10-hour battery life that we came to expect with the iPad.
The iPad, as mentioned before, has expanded LTE support for more carriers around the world, including Sprint here in the US. The FaceTime camera has also been updated to the new 720p unit for high-quality video chatting.
This 4th generation will follow the same price plan as the 3rd generation and will start at $499 for the 16GB wi-fi only and $629 for the 16GB LTE model. The wi-fi model will be shipping on November 2nd and just like the iPad mini will follow-up about two weeks later with the LTE version.
While the 4th generation iPad is a nice surprise to today's lineup, at this point it doesn't seem plausible to upgrade if you have the 3rd generation iPad. We are, although, very excited about the improved performance of the iPad and the new connector being integrated into the device.