Apple's Return Policy is Broken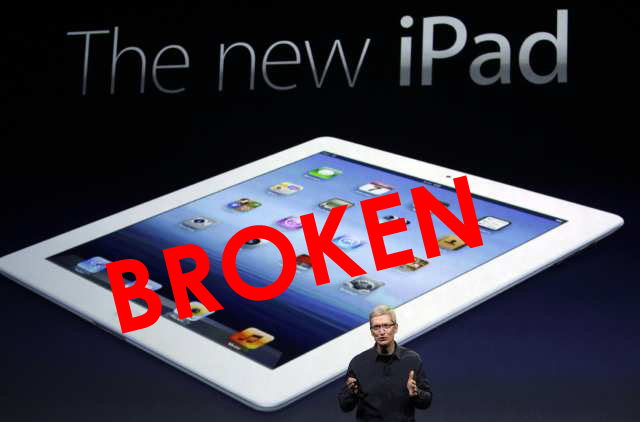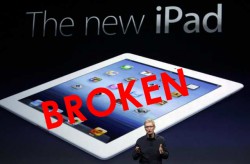 So I had an issue at the Apple Store today that I think needs to prompt Apple to change their policy. This primarily had to do with exchanging products within that two-week period that Apple gives you. When you think your two weeks starts, isn't really the right case.
Here's the situation
I bought the iPad 3 (The new iPad) during preorder on March 7th but the iPad didn't get released till March 16th. My original purchase was for the 16GB black wifi-only version. After promptly receiving it on launch day, I found that I was traveling way too often for just the wifi version so I wanted the 4G Verizon model. Apple's policy is that they will take returns/exchanges within two weeks. Today (March 24th), only a week after launch day, I went to the Apple store to exchange it. After explaining what I wanted to do to the Apple Genius he said that I couldn't exchange my iPad because it was over two weeks.
I questioned him why that was, apparently Apple's two-week exchange policy starts from the moment that you order it. That means that my two-week period started on March 7th and not on March 16th when I physically received the iPad.
The Problem
If you order an iPad and it takes two weeks to get to your house, or even a week you're out of luck for the two-week grace period they give you to take the chance to evaluate the product before deciding if you really want it or exchange. Apple's policy is from when you order the iPad and not when it reports that it arrives at your door. For products like the iPad which constantly have pre-order dates when new versions are released, those people who are in the front of the line to pre-order are out a least a week and a half for their grace period when they order the device.
The Solution
Apple needs to change their policy from when the item is paid for, to when the products arrives at your door. For early adopters like me, we lose out on time when we're waiting after a pre-order for our decision to keep or exchange a product or not. Apple's policy needs to change to make that two week period when the product enters the customers hands, not to when they pay for that item.