AT&T Buys T-Mobile USA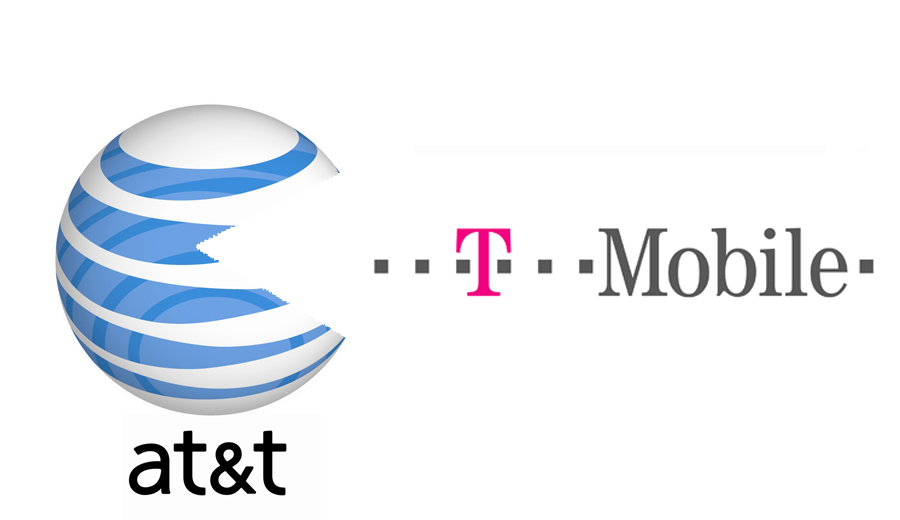 Recently, AT&T announced that it has agreed to buy T-Mobile USA from Deutsche Telekom. In the purchase of T-Mobile, AT&T agreed to pay $25 billion in cash and $14 billion in stocks. In return, T-Mobile's parent company, Deutsche Telekom, will gain a 8% stake in AT&T and a seat on the American telecom giant's board.
The deal to buy T-Mobile will greatly add more subscribers to their network, making AT&T the largest network with over 128 million subscribers in total after the acquisition of T-Mobile with their 46.5 million customers (the smallest of all four major networks). AT&T will also gain a larger LTE footprint in the market (95% of Americans or 294 million Americans). AT&T's chairman, Randall Stephenson, said in a statement,
"This transaction represents a major commitment to strengthen and expand critical infrastructure for our nation's future,".
Though T-Mobile has no clear strategy on moving to the LTE technology, it is said that AT&T plans on using the company's AWS Spectrum to go with its own 700MHz licenses as it moves to 4G.
AT&T and T-Mobile says that it will take around 12 months to get through all the regulatory and governmental hurdles. If the government blocks AT&T acquisition of T-Mobile, AT&T will have to pay T-Mobile $3 billion in fees, transfer some AWS spectrum it doesn't need for its LTE rollout, and granting T-Mobile a roaming agreement at a value that is agreeable to both companies.
Currently there is no specific details on how AT&T will transition and what it means for T-Mobile customers.