Beware of Larko Agency Banner Scam - WordPress Scam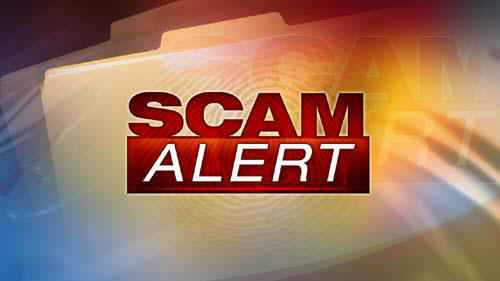 For content media producers please beware of the following scam, it can be misleading until the last moment, please do not be fooled.
As the head of LogicLounge I get many emails a day related to our articles and proposals for advertisements and items to review. It's not uncommon for someone to offer us money to place advertising on out site, I mean we have to make money somehow. I received this email about a week ago and though it as just another advertisement request.

Of course nothing looks wrong with this email. I politely responded to the email with LogicLounge's advertising terms and locations where their ads can be displayed. So far, it seems totally legitimate and nothing seems out-of-place. I even visited their website, which was in French but offered lots of information advertising and the company.
After a couple of more email exchanges I got this email and all my alarm bells went off. I had to reevaluate this company for what they were asking me to do. Usually if you place an advertisement on your website it's an embed code that you place yourself. Instead this company asks for you to download a WordPress plugin and install it on your website. This is dangerous stuff, at no time should someone ask you to install a plugin to displace an advertisement. The email goes like this: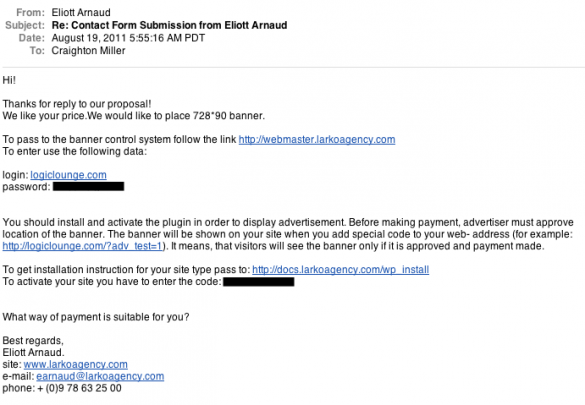 Please watch out and try to avoid this scam, if you know someone whose gotten an email from the same company or asks them to install a WordPress plugin, please tell them to beware and really look into what it is. If you're a popular website, this plugin can destroy it.