Google+ Adds Identity-Verification Badge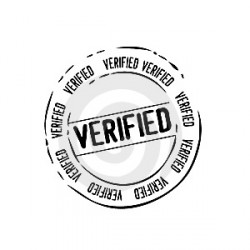 Right now, Google is adding badges to certain users on Google+ distinguishing them as a certified public figure with many people who added them into their contact. Google said that right now, the main goal is to let users know which users are the official profile of a singer, actor, public figure or popular Google+ account holder they may want to add to their circle.
Google official Wen-Ai Yu said in a post:
"When you visit the profile of a celebrity or public figure, you'll see a verification badge next to their profile name. This will help you easily determine which profiles are owned by real, verified people."
Google+ accounts who have been verified will be distinguished with a gray checkmark inside a lighter-gray circle right next to the person's profile page. As of right now, Google has not disclosed a criteria on the requirements for a user to be constituted as a verified user.
Google official Wen-Ai Yu said:
"For now, we're focused on verifying public figures, celebrities, and people who have been added to a large number of Circles, but keep in mind that this is just the beginning. We're working on expanding this to include more people in the future, so hang tight!"
While this new service is being released, users should see no real changes to the site yet and users can continue using the service as usual. Google Plus product manager Saurabh Sharma said, "We're hoping that most affected users will be able to quickly change their profile name while continuing to enjoy all that Google+ has to offer."