BitTorrent Sync Goes Into Beta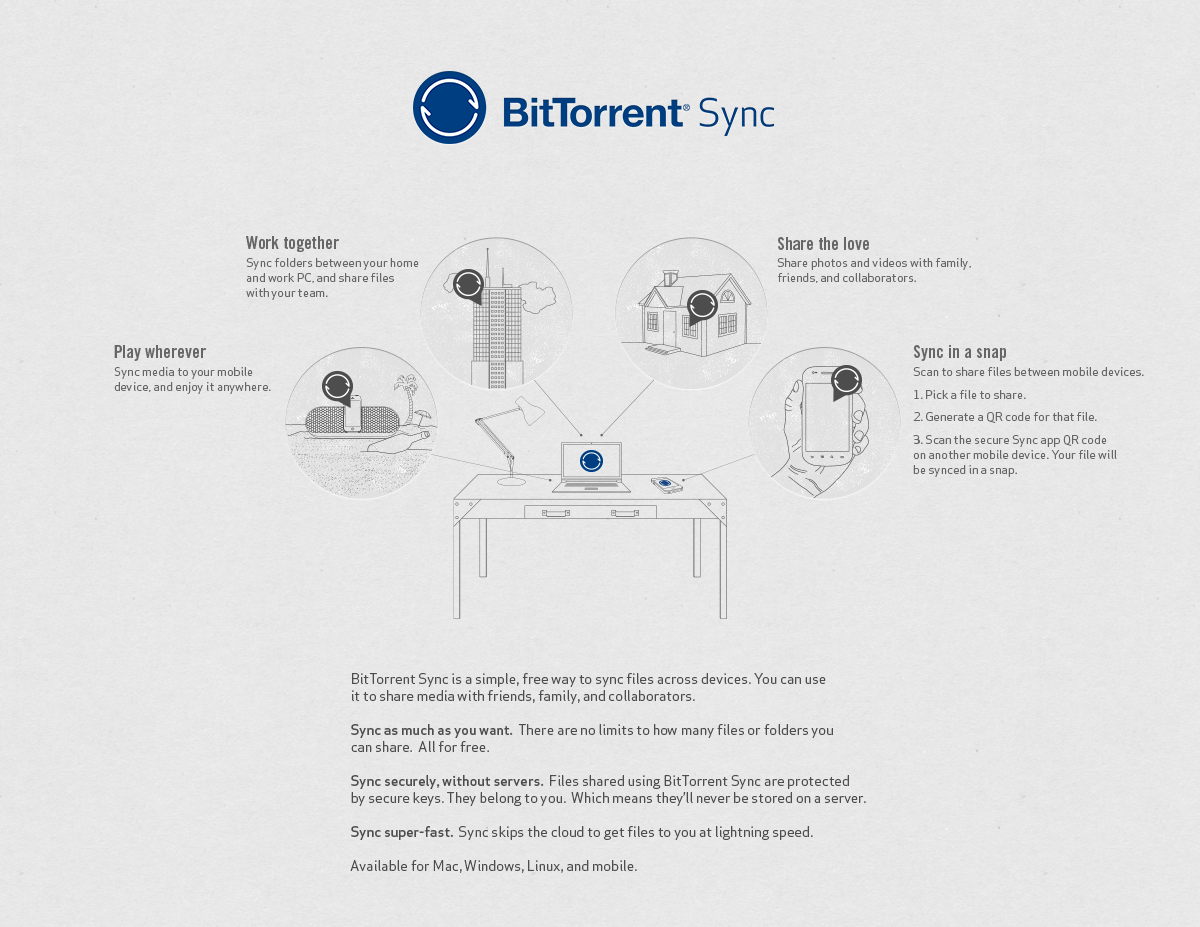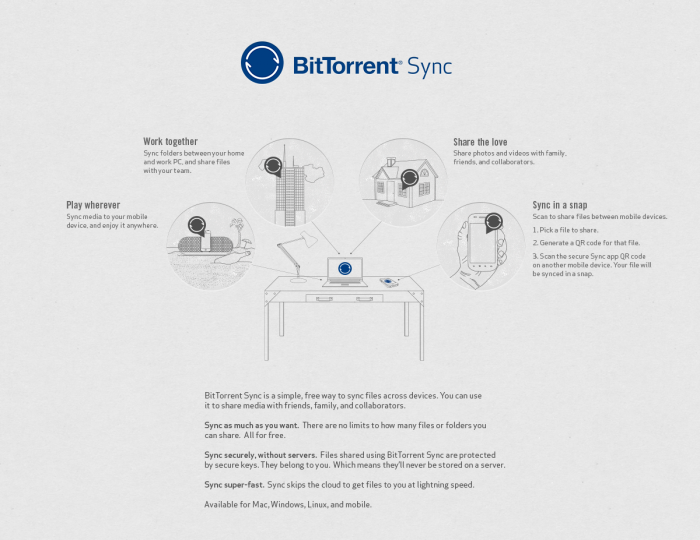 Even though its software has been used for piracy, the P2P platform is working hard to ease away from its checkered past. The organization has been building a suite of services around its architecture that would help people accomplish certain tasks. We are now seeing some of the things they have been working on in the recent months.
Recently, BitTorrent announced a beta version of BitTorrent Sync, a free tool that synchronizes files across multiple devices and multiple friends and family (much like Dropbox) using the P2P BitTorrent protocol. Unlike other services like Dropbox, Google Drive or Skydrive, BitTorrent Sync eliminates the need to rely on a cloud-based hosting to back up and sync files, giving you security and basically unlimited storage.
Users just share their files across their own devices or other people if they invite to their private folders. The service uses 256-bit AES encryption and the BitTorrent protocol to quickly and securely move files between devices. All the user has to do is create a secret key and connect it with the other devices they want to sync with, and the service automatically discovers the shared folder it needs to connect to.
Since its alpha release, the service has received several new features. Some of the features include versioning, one way syncing, and one time secrets. In addition to the new features, the company announced that users have transmitted as much as 8 petabytes since it released the service as alpha.
In addition to the service, BitTorrent announced an Android app to accompany the service. The app allows users to sync files from their mobile device to another mobile device or computer. Even though the company announced an Android App, BitTorrent plans to have an accompanying app for iOS in the near future.
As of right now, the features the company announced will remain free; but plans to add premium features to its services in the near future.