OLPC Releases New $150 Android Tablet at Walmart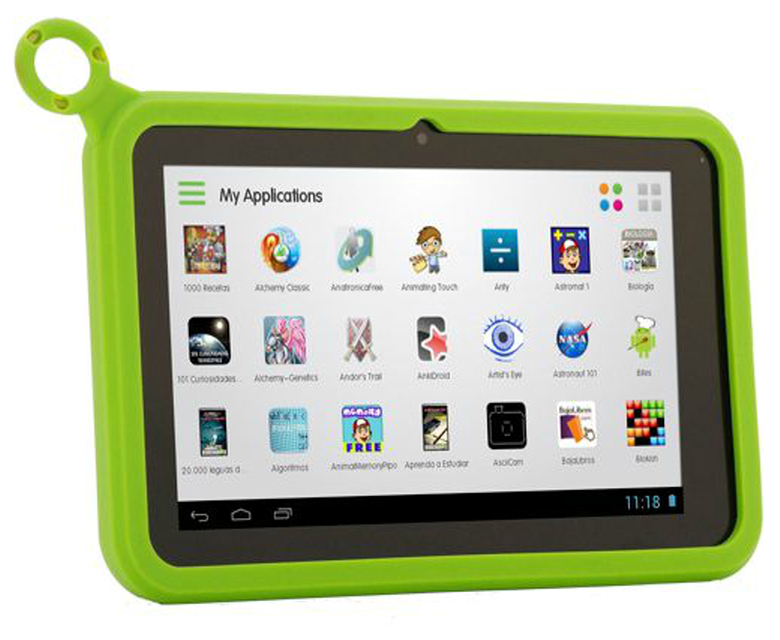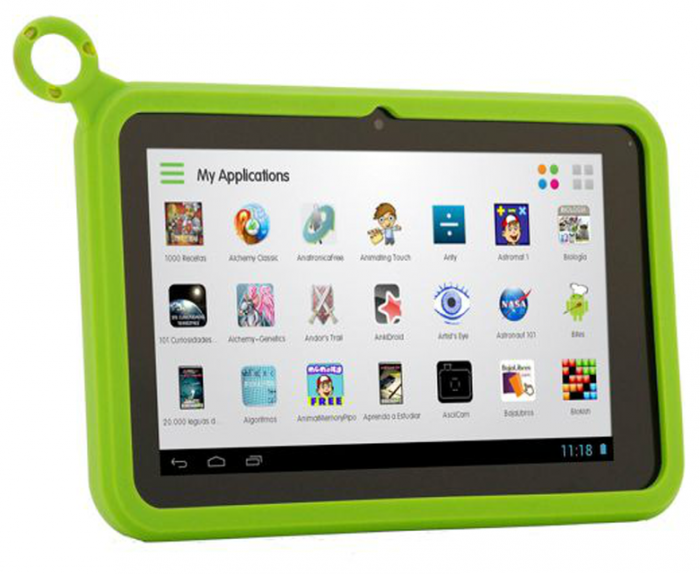 The One Laptop Per Child Organization (or OLPC for short) had one ambitious goal, to build a low cost yet usable laptop for kids in developing nations. Yet it experienced one set back in the recent years. Like most tech companies, OLPC got caught off guard by the post PC shift, with smartphones and tablets. This caused the organization to shift its focus from a laptop based device to a tablet based device.
Recently, the organization announced the OLPC XO Tablet, a 7 inch children tablet designed and manufactured in collaboration with Vivitar. Inside the OLPC XO Tablet runs Android 4.2 (instead of its open source Sugar OS) with a custom user interface centered around what career the kid wants to pursue, a dual core 1.64 GHz arm processor, 1GB or ram, 4GB of onboard storage, 7 inch 1024 x 600 display, 2 MP rear facing camera, a HDMI port, 8 hours of battery life, and supports both English and Spanish. It also comes with a slip off slime green cover with a carrying ring for easy handling.
The OLPC XO Tablet is currently available for pre-order on the Wal-Mart's website for $150 and is expect to hit store shelves starting August. The organization has said that the device will be available in Canada and Europe in the French and Italian languages later this year.
It is unknown if the device will gather any audience. Similar tablets also go for around the same price. In addition, since its first unveiling of its laptop, low cost devices like the Chromebook and the Raspberry Pi (which can run the Sugar OS) have been released and are available right now.