Camera Awesome for iPhone [REVIEW]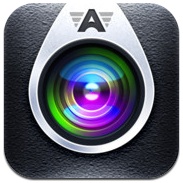 Camera Awesome by the fine makers at SmugMug is possibly one of the better camera applications that I've used in a long time. Competing up there with the likes of Camera+, this new app is sure to take some great pictures.
In my testings, I found that Camera Awesome shoots amazingly sharp photos the first time. Camera Awesome has some amazing effects that make the photo leap off the phone screen and make it much better. It has features like, 0-tap sharing that as soon as you take the photo it'll auto upload to your chosen photo sharing site of choice.
Camera Awesome is more than just a great interface, it's very easy to use and intuitive to navigate with easy to use controls. There's features like image stabilization, on screen overlay and selective exposure and focus.
With 1-tap and 0-tap sharing you can share to SmugMug, Facebook, Twitter, Flickr, Picasa, Photobucket, Email and even SMS.
There's even an in-app photo editor to make your photo look just even more awesome!
With all the features and effects for both photo taking and video recording, like prerecording 5-seconds before, you'll not go wrong with this free app.