Conical Announces Ubuntu Phone OS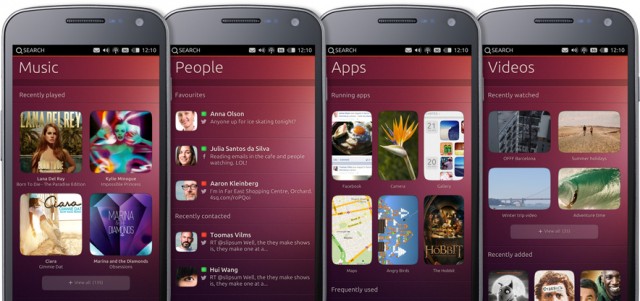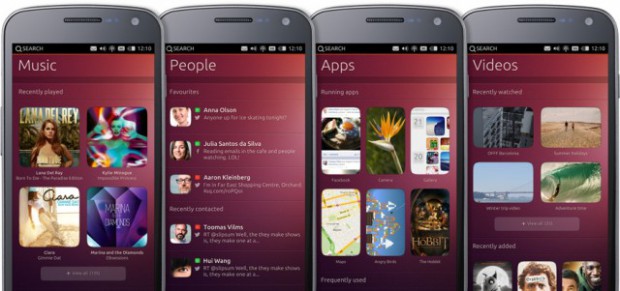 Although Ubuntu has some major work to get their operating system to every type of devices in the world, they are making major progress. Recently, Conical announced a new version of Ubuntu designed for smartphones to power a range of devices from small handhelds to "high-end superphones".
The phones are said to be built around the existing Android kernel and drives, but will not use the Java Virtual Machine to power the phone; promising to use all of the power of the phone. Canonical said that its operating system for phones "doesn't have the overhead of a Java virtual machine, so all core applications run at full native speeds with a small memory footprint." Another thing said is that its operating system will support both ARM and x86 processors and will be compatible enough to allow Android phone manufacturers run it on their devices with minimal effort.
In the documentation, Ubuntu announced that the interface for the smartphone will have thumb gestures from all four sides of the screen to allow users to find content and switch between apps faster than other phones, deep content immersion, global search for apps, content, and products, voice and text commands in any application, native and Web or HTML5 apps, and an evolving personalized art on the welcome screen.
As for the phones, Conical said that phones will require a least a 1Ghz Cortex A9 processor and between 512MB and 1GB of memory to run on entry-level Ubuntu phones, but expects that high-end superphones will require a quad-core A9 or Intel Atom processor and at least 1GB RAM. As for fragmentation, Conical will try to avoid any type of fragmentation by providing "engineering services to offload the complexity of maintaining multiple code bases… freeing the manufacturer to focus on hardware design and integration".
Even though Conical is taking the wraps off of Ubuntu for phones, some devices can run early builds of Ubuntu for phones right now. On Ubuntu's Wiki, there is already documentation on steps to bring Ubuntu for phones onto the Nexus 7. As progress continues, more devices will be supported.