CORSAIR Professional Series HX850 Review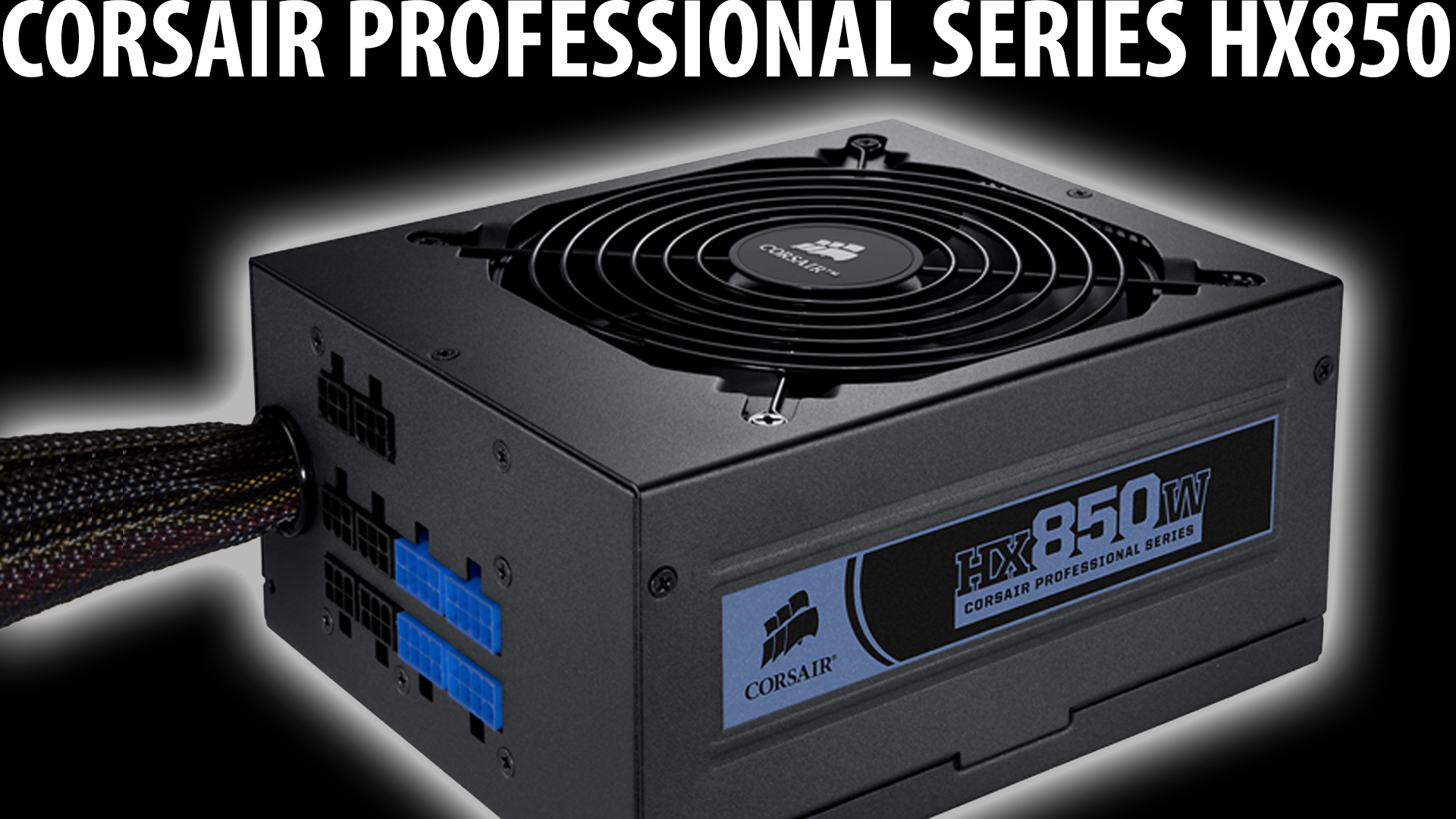 The PSU, short for power supply unit, is a device on the computer that converts the standard AC power from the computer to low voltage regulated DC powers for devices inside the computer. Most PSU nowadays are designed for ATX computers. The PSU are turned off and on by a signal on the motherboard. Previous computers from the early 90s and before have a switch to turn the computer on and off.
The one we chose for our computer build is the CORSAIR Professional Series HX850 power supply. This 850 watt power supply is more than enough to run the average computer system plus any extra components that you could throw at it.
When choosing a PSU, you should check how much watts the PSU needs to be to fully power the computer. There are many places to help calculate the amount of wattage your power supply needs to be. It is important to go higher than the amount of wattage you need. Going lower can put a strain on the computer when booting or running.
Another thing to note is the connectors the power supply it has. While things like the motherboard need power, other things like drives and expansion cards may also need power also.
Another thing to decide is whether you want a modular or a non-modular power supply. A modular power supply has removable power connectors while a non-modular power supply has all of the connectors connected to the power supply. One thing to note that modular power supply do not have standard connectors; so using a connector from another power supply with power supply may damage your computer.
Some PSU have the ability to switch the voltage. In the US, you have to keep the voltage switch at 120 volts (usually 115 volts).